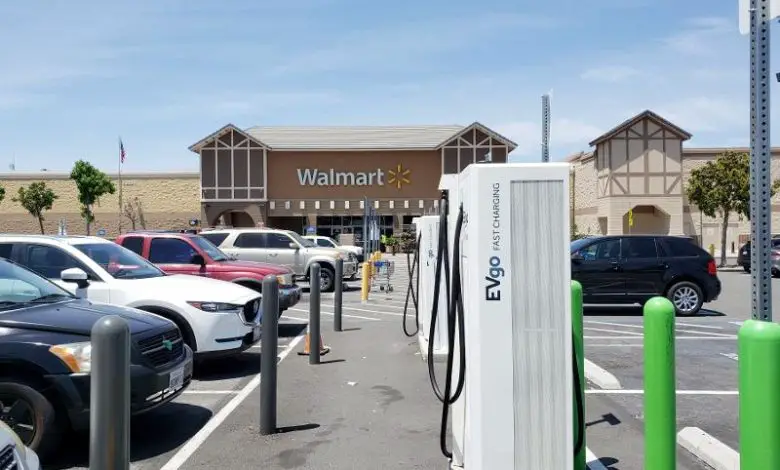 Walmart has revealed plans to install electric vehicle (EV) charging stations at thousands of its U.S. stores by the end of the decade.
The retail giant intends to establish these charging facilities at a variety of Walmart and Sam's Club locations, according to Vishal Kapadia, Walmart's Senior Vice President of Energy Transformation.
"With a store or club located within 10 miles of approximately 90% of Americans, we are uniquely positioned to deliver a convenient charging option that will help make EV ownership possible whether people live in rural, suburban or urban areas," Kapadia said in a statement.
He also mentioned that Walmart currently operates around 1,300 charging stations at over 280 locations nationwide.
In 2022, electric vehicle sales experienced a significant surge, with a two-thirds increase in purchases despite a general decline in the automotive industry. However, the challenge of developing a sufficient number of charging stations to accommodate the growing number of EVs on the roads remains. In response, Tesla announced last month that it would make some of its EV chargers accessible to all-electric vehicles.
Kapadia emphasized, "Our goal is to meet the needs of customers and members where they live and open the road to those driving across the country," Kapadia said. "Easy access to on-the-go charging is a game-changer for drivers who have been hesitant to purchase an EV for concerns they won't be able to find a charger in a clean, bright and safe location when needed."
Biden's infrastructure bill led to developments such as WarMart's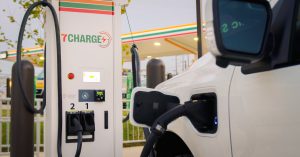 The recent announcement is a clear indication of progress in the US transportation market as it gears up for a gradual shift away from traditional internal combustion engine vehicles. According to a report by Cox Automotive, electric vehicles made up 5.8% of the US new vehicle market in 2021, up from 3.2% in the previous year.
To support this transition, a 2021 bipartisan infrastructure bill endorsed by President Joe Biden allocated $7.5 billion for the development of a national network of electric vehicle charging stations. Biden has also highlighted private sector initiatives aimed at accelerating the switch to electric vehicles, such as Hertz's commitment to expanding their electric car rental fleet, and the introduction of Google search tools to help drivers locate EV tax credits.
These actions indicate a growing recognition of the importance of electric vehicles in creating a sustainable and environmentally-friendly future for the transportation industry in the United States.
Tesla's award-winning streak continues with Kelley Blue Book picks
In a remarkable display of dominance, Tesla has once again secured nearly all of the prestigious luxury brand awards for 2023. For the fourth consecutive year, Tesla has been crowned the Best Overall Luxury Brand, earning the highest average score among all luxury models to claim the title. Furthermore, the automaker has captured the all-new 2023 Best Overall EV Brand award, an accolade determined by evaluating 12 key factors across all car manufacturers with at least one electric vehicle in their lineup.
Tesla continues its winning streak by securing both the Best Value Luxury Brand and Most Refined Luxury Brand awards for the fourth year running. Adding to its impressive list of five 2023 Brand Image Award victories, Tesla has also dethroned Porsche to become the Best Performance Brand for 2023.
The numerous accolades Tesla has earned in 2023 can be attributed to the company's cutting-edge technological advancements, unrivaled performance capabilities, and the elegant, eye-catching designs of its vehicles.
Related
7Charge: How 7-Eleven is Making EV Charging More Accessible and Convenient for Drivers