Lucid Air Crowned Luxury Car of the Year
EV News
Portland embraces GreenPower Motor's electric school buses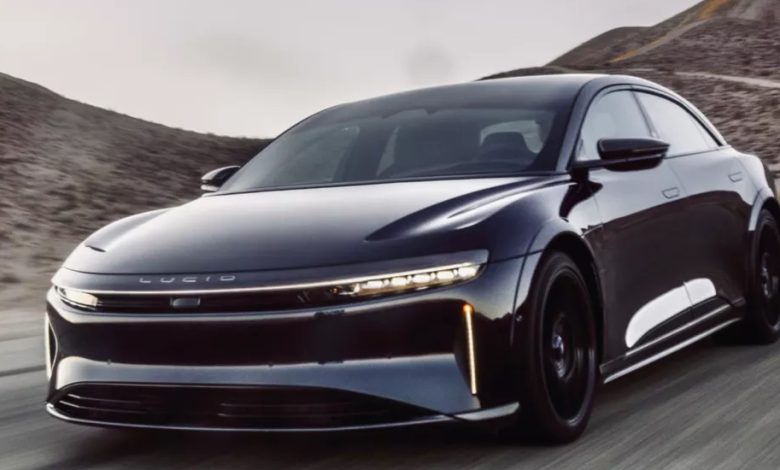 Lucid Group, Inc. (NASDAQ: LCID), a trailblazer in the electric vehicle market, has announced that their Lucid Air was awarded the title of 2023 World Luxury Car of the Year during the esteemed 2023 World Car Awards.
The announcement was made at the 2023 New York International Auto Show, where World Car jurors revealed Lucid's victory. The World Car Awards are determined by a panel of 100 respected automotive journalists from 32 countries who vote via secret ballot, evaluating each contender based on their own assessments.
Lucid Group's CEO and CTO, Peter Rawlinson, expressed his gratitude for the accolade, stating, "We are honored to receive this World Car award, which further reinforces my belief that the Lucid Air is the best car available in the world today." He added, "Lucid's renowned in-house powertrain technology endows the Lucid Air with a game-changing electric range of over 500 miles, demonstrating what's possible from a technology company that fuses cutting edge software and hardware. I am extremely proud of the entire Lucid team for this accolade, and l look forward to the future advancements we have planned."
Derek Jenkins, Senior Vice President of Design and Brand at Lucid Group, echoed this sentiment, saying, "This honor by the World Car jurors is validation of our goal to create a wholly new luxury sedan experience." He continued, "The Lucid Air provides outstanding EV range and performance, complemented with a striking exterior design and an award-winning interior, inspired by Lucid's California origins."
The Lucid Air emerged victorious in the World Luxury Car category, beating out an initial list of sixteen global contenders and ultimately securing its place among the top three finalists, announced on March 7.
Lucid Air also won the 2023 Newsweek Disruptor Award for Powertrain
Moreover, the Lucid Air garnered the 2023 Newsweek Disruptor Award for Powertrain this week in New York, earning recognition for its innovative electric vehicle technology. It was also included in the US News & World Report's "2023 Best Hybrid and Electric Cars" list as the "Best Luxury Electric Car."
The Lucid Air has set a new benchmark in the industry, boasting two models that are the first EVs to achieve an EPA estimated range of over 500 miles (800km). This impressive feat is due in part to the company's comprehensive approach to range and power, offering vehicles with supercar-level performance, rapid charging capabilities, luxurious and spacious interiors, and class-leading aerodynamics.
Portland embraces GreenPower Motor's electric school buses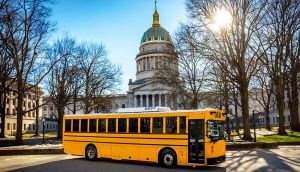 GreenPower Motor Company Inc. (NASDAQ: GP) (TSXV: GPV) ("GreenPower"), a top-tier producer and supplier of custom-designed, fully electric, zero-emission medium and heavy-duty vehicles for the cargo, delivery, shuttle, transit, and school bus industries, announced today that they have delivered two custom Nano BEAST zero-emission, all-electric school buses to Portland Public Schools (PPS), the most extensive school district in the Pacific Northwest.
Michael Perez, GreenPower's Vice President of School Bus, Contracts, and Grants, stated, "We are proud to deliver the first Nano BEASTs to the Portland Public Schools, making them the first district in Oregon to receive a purpose-built, all-electric Type A school bus. Our purpose-built school buses set the new standard for zero-emission student transportation. The school buses will provide the students at Portland Public Schools a better, cleaner, and safer transportation future, and we're ecstatic to play a role in helping PPS on their mission to fulfill their climate change policy and commitment to be zero-emission by 2040."
Operating over 80 schools and catering to more than 49,000 students in the state, Portland Public Schools will begin utilizing the Nano BEASTs this month to transport students to and from school within the surrounding communities, offering health and environmental benefits to both students and residents.
Safety has been the focus of GreenPower
As government attention on school bus electrification intensifies, the market demand for electric school buses has surged in recent years. The US school bus fleet, comprising over double the number of vehicles than all other mass transportation forms combined, is the nation's largest public transportation fleet. Each year, around 9,700 new Type A school buses are sold, and roughly 480,000 school buses transport students daily.
PPS Superintendent Guadalupe Guerrero said, "Our school system is steadfast in our commitment to ensure we respond to the climate crisis. With the support and collaboration of key partners, we are now taking concrete steps toward making us a more sustainable organization by starting to electrify our school bus fleet."
The award-winning Nano BEAST from GreenPower is the market's sole custom-made, zero-emission, Type A school bus. Its innovative design enables optimal battery pack placement and weight distribution, allowing the vehicle to house a more extensive energy supply, deliver an extended range, and establish a new benchmark for zero-emission student transportation. Capable of seating up to 24 students, the Nano BEAST boasts a best-in-class range of up to 150 miles per charge.
Related
Lucid's 2023 EV Production Falls Short as Weak Demand Leads to Drop in Orders
GreenPower EVs Qualify For Up To $40,000 Commercial Clean Vehicle Credit