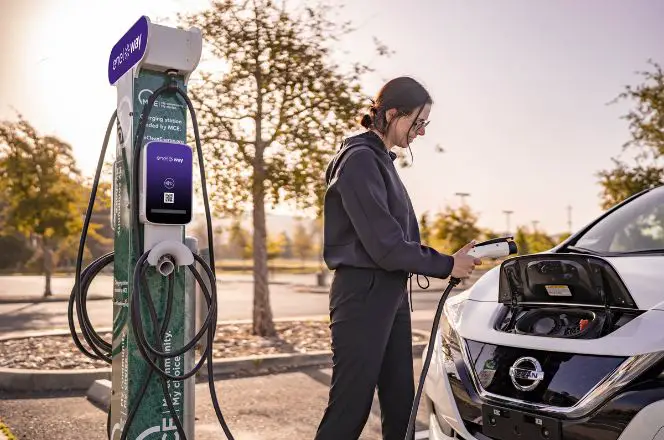 Italy's antitrust authority said on April 14 that it had launched an investigation into Enel's potential abuse of its dominant position in electric vehicle charging points. Enel is the largest utility company in the country with nearly 60-gigawatt of installed capacity.
The probe involves the group's subsidiaries, Ewiva, Enel X Way Italia, and Enel X Way. Ewiwa is part of a joint venture with Volkswagen AG. According to authorities, the group may have been involved in anti-competitive behavior against competitors in EV charging service provision.
Responding to the probe by Italy's antitrust authority, Enel said its subsidiaries always act in accordance with regulations and they were "confident they will be able to demonstrate the full legality and correctness of their actions" to the authority.
The probe is coming on the heels of the April 12 succession announcement by Italy's Treasury in which Flavio Cattaneo was appointed Chief Executive to replace Francesco Starace who had held the position since 2014. The Treasury also confirmed Claudio Descalzi to continue at the helm of energy group Eni for a record fourth term.
According to Reuter's report, the succession announcement was necessitated by Enel's rising debt profile which the new Prime Minister Giorgia Meloni found uncomfortable. In November 2022, Enel presented a 2025 industrial plan which showed the utility group planned to sell assets worth 21 billion euros (approx. $23 billion) to slash its debt stockpile.
However, several shareholders had expressed their displeasure at any drastic change in Enel's strategy, particularly a sharp decline in the group's global footprint. Cattaneo's appointment came as a surprise considering the fact that Stefano Donnarumma, the current head of Terna, has long been touted as the likely successor.
Enel is taking public DC chargers to North America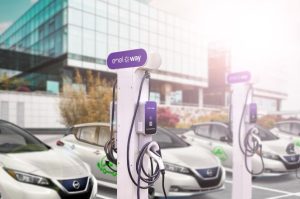 Enel X Way, a subsidiary of the Enel Group has set the ambitious target of operating 2 million charging points in North America by 2030. This is expected to include 10,000 fast chargers as well as private and semi-public charging points.
The company revealed that it has already sold over 170,000 charging points in Canada and the USA—particularly for commercial and private charging. To hit the new target, Enel X Way wants to delve into the market for public fast-charging stations in North America by "building on its success in serving the residential and commercial charging station segments".
The company has launched new installation operations, maintenance services, and financing services to drive the proliferation of its own charging stations. In addition to that, Enel X Way wants to make it easier for its local partners to gain access to funding from the Biden administration's $5 billion National Electric Vehicle Infrastructure (NEVI) program.  
One of the priorities of the NEVI program is to extend EV charging services to underserved rural areas with poorer fast-charging networks. Enel X Way's proposed 10,000 DC charging stations are geared towards supporting the NEVI program.
Enel X Way has not made details of the fast-charging network public. Nevertheless, it appears the company ordered over 250 fast charging stations from Tritium last summer for use in the United States.
"Building out the charging infrastructure will be critical to enabling the EV transition in North America, and Enel X Way is stepping up to help lead the change with our plan to add at least two million EV chargers in North America across public, commercial, and home charging segments by 2030," said Chris Baker, head of Enel X Way North America.
Enel X Way has entered into a partnership with electric utilities like Kentucky Utilities Company and Louisville Gas and Electric Company as well as Charge Point Operators to add fast EV charging locations across their service territories in an attempt to support growing EV users and reduce range anxiety.
Also, Enel X Way recently signed a cooperative contract with the Purchasing Cooperative of America (PCA) which will give public entities the chance to acquire EV charging products, services, and software from Enel without having to go to bid.
Enel X Way partners with Kia Motors to push EV adoption in Chile
Enel Group has been expanding its international footprint through its subsidiaries. Earlier this month, Enel X Way signed a partnership with Kia Motors to push EV adoption in Chile. The partnership saw Enel X Way deploy charging infrastructure in the parking facilities of Arauco Kennedy shopping mall in Santiago de Chile.
That marked the inauguration of the "Green Park" with 170 JuiceBox (7kW) socket chargers. According to Enel, that is the largest public charging center for EVs in Latin America.
Although the chargers are reserved for customers of the shopping center to use during the day, they will be used at night to charge Kia Niro EVs in partnership with car rental company Tucar. The charged EVs will be rented out to Uber drivers with rental agreements.
Customers that want to make use of the chargers must have an Enel X Way RFID card or download the Enel X Way app. The app or the card will allow the customer to interact with the smart charging platform.
The company wants to implement two similar projects with no fewer than fifty chargers each by the end of 2023. Also, Enel X Way is working on another 90 fast charging points close to Santiago de Chile.
"Our goal is to install 1,200 electric chargers in Chile by 2026," said Andrés Pizarro, Enel X Way commercial manager in Chile.
In October 2022, Enel X Way partnered with Sunrun to supply smart Level 2 EV charging stations for Sunrun's home EV charging offering. The two companies disclosed that Enel X Way's Level 2 EV chargers worked efficiently with Sunrun's home solar solutions, allowing customers to charge their vehicles at home using abundant renewable energy with potential cost-reducing effects.
Related
Shell Buys Volta, Expands EV Charging Reach
US Allocates $2.5B for EV Charging Infrastructure Expansion to States