US Allocates $2.5B for EV Charging Infrastructure Expansion to States
EV News
The funds will be used to expand EV charging infrastructure and achieve climate goals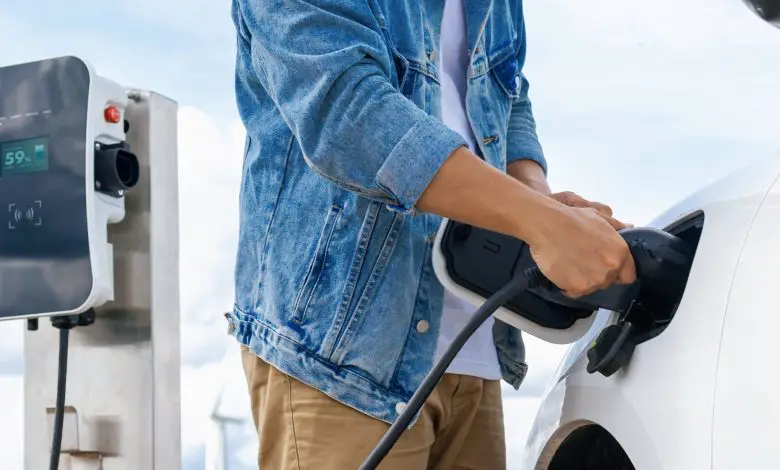 President Biden's administration is keen on making America the biggest EV hub. To match words with action, the federal government on March 14, 2023, said it will send $2.5 billion to states, local governments, and tribes over a five-year period for the construction of electric vehicle charging stations and alternative fueling infrastructure.
The new funding was part of the Charging and Fueling Infrastructure Discretionary Grant Program aimed partly at increasing access to charging infrastructure in underserved communities and neighborhoods. The grant focuses mostly on highway chargers.
"Extending EV charging infrastructure into traditionally underserved areas will ensure that equitable and widespread EV adoption takes hold," said Secretary of Energy, Jennifer Granholm. "Ensuring that charging stations are more visible and accessible in our communities addresses the concerns many American drivers have when considering making the switch to electric."
Biden's new funding was authorized by the 2021 bipartisan infrastructure law. The Department of Transportation told reporters the program will help President Biden to achieve his target of 500,000 public charging stations by the end of 2030.
The expansion of charging stations and alternative fueling infrastructure will also help President Biden to achieve his goal of slashing the national greenhouse gas emissions by 50% to 52% by 2030. 
Studies have shown that gasoline-powered vehicles account for a quarter of greenhouse gas emissions in the United States. What remains unclear is how many chargers the government hopes to build with the new funding.
"By helping to bring EV charging to communities across the country, this Administration is modernizing our infrastructure and creating good jobs in the process," said Transportation Secretary, Pete Buttigieg. "With today's announcement, we are taking another big step forward in creating an EV future that is convenient, affordable, reliable, and accessible to all Americans."
There is a rising number of EV funding in the United States
Application for the first two years of funding opened on Tuesday, Mar. 14, and will run until May 30. The grant program expands on all other recent federal spendings on EVs and charging stations. There is another $7 billion from the federal government that is on the verge of being distributed.
In a separate but related development, each state will get a share of the $1.5 billion fund earmarked by the federal government last year for the construction of charging stations. Each state developed a blueprint highlighting how it will construct an EV charging network.
The plans have already been given the nod by the Federal Highway Administration, the agency in charge of administering federal highway funding to states. Under that program, states don't have to apply for grants to receive the funds. Instead, funds will be shared based on a predetermined formula that considers things like miles of road and population.
In February 2023, the administration finalized the standards for charging stations. Part of the guidelines made it mandatory to source some components in the United States. However, most of the materials required for building EV charging stations are not yet domestically available.
Tesla turns its back on public funding for superchargers
While some EV makers like Rivian are desperate for funds, Tesla has walked away from millions of dollars in public supercharger funding in California over a disagreement with a requirement to integrate a payment system. Different financing schemes usually have different requirements.
In California, Tesla was closing in on $6 million in funding for the construction of four large supercharging stations with a cumulative 420 charge points. The funding was offered by the California Energy Commission's (CEC) Clean Transportation Program Rural Electric Vehicle Charging program.
Tesla abandoned the subsidies because it didn't want to conform to the "payment infrastructure requirements". The CEC also required 50% of charge points to have a CCS connection. Tesla is already solving that problem with the rollout of its Magic Dock CCS adapter. A letter that was sent to CEC by Tesla's Policy and Business Development Lead in California, Jennifer Cohen, was shared by different media.
"The California Clean Energy Commission (CEC) has been a great visionary in the expansion of electric vehicle (EV) charging infrastructure in California," read the part of the letter. "Unfortunately, due to unnecessarily cumbersome payment infrastructure, we are unable to utilize this award."
Some funding programs require charging stations to have screens and credit card payment systems on the stations to qualify for funding. Tesla prefers to take supercharger payments through its mobile app. This has made it possible for the company to simplify its supercharger stall design and eliminate potential failure points.
Waze will make it easier for drivers to find EV charge points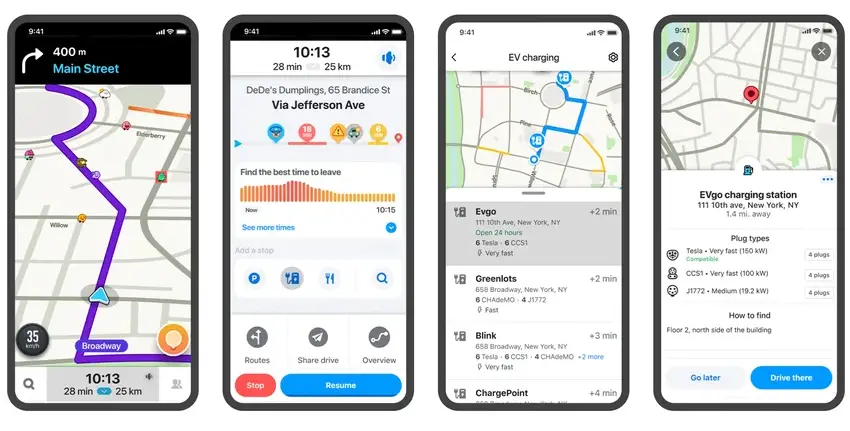 Google-owned navigation app Waze is creating EV-specific navigation. The app is rolling out new data starting from March 14, 2023 which includes information about EV charger location. This special feature will help EV drivers, particularly those still suffering from range anxiety, to plan their routes.
The new feature will allow EV drivers to specify their EV type and the relevant charging plug which will be used to filter the result. Waze said it will rely on its community to reviehttps://evgator.com/biden-admiration-wants-to-rival-china-in-ev-battery-production-with-2-8-billion-grant/w and update the map data "in real-time to provide the most accurate, comprehensive information to the map."
Waze said the feature will be rolled out gradually over the coming weeks. Other apps like 'A Better Route Planner' and 'PlugShare' both have EV-routing features and are extensively used by EV drivers to find EV chargers. 
Related: Biden And EU Leader In Talks That Could Expand EVs That Qualify For U.S. Tax Credits
Biden Admiration Wants To Rival China In EV Battery Production With $2.8 Billion Grant