Genesis Motor America Expands Electric Vehicle Sales in the US
EV News
Genesis EVs now available in 15 states as the brand moves closer to its all-electric future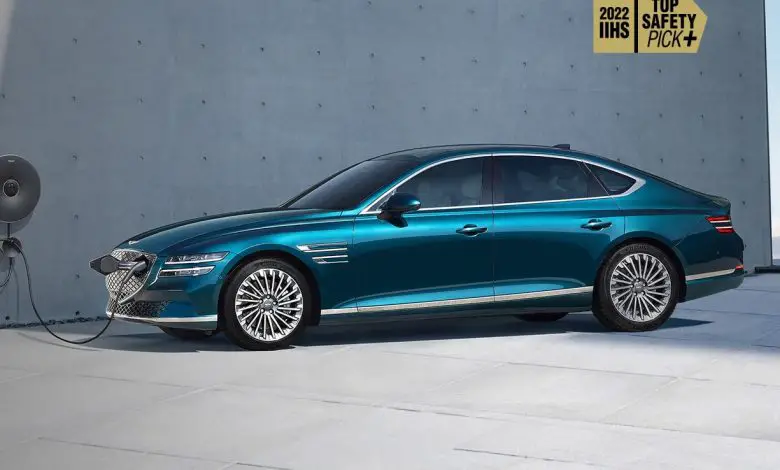 Genesis Motor America has announced the expansion of its electric vehicle (EV) sales in the United States, making its EV lineup available at select retailers in 15 states. This is an important step for the brand as it moves towards delivering an all-electric lineup by 2030, in line with its commitment to a more sustainable future.
The GV60 SUV, the Electrified GV70 SUV, and the Electrified G80 executive sedan are now available at select retailers in Arizona, California, Colorado, Connecticut, Louisiana, Maryland, Massachusetts, Nevada, New Jersey, New York, Texas, Utah, Virginia, Washington, and Wisconsin.
Claudia Marquez, Chief Operating Officer of Genesis Motor North America, said, "This expansion of EV sales in the United States marks a significant milestone in our journey towards an all-electric lineup by 2030. We are pleased to now be offering our award-winning lineup of electric vehicles to a much broader audience of American customers."
In collaboration with Electrify America, Genesis Motor America offers three years of 30-minute complimentary charging sessions from the date of vehicle purchase. Owners of the 2023 GV60, the 2023 Electrified GV70, and the 2023 Electrified G80 have access to hyper-fast charging on Electrify America's coast-to-coast charging network and can seamlessly locate and access charging stations while on the road via the Genesis Connected Services and Electrify America mobile apps.
The Genesis brand has gained considerable media attention recently following the announcement that its G90 model was awarded the title of 2023 MotorTrend Car of the Year.
The expansion of EV sales in the United States reflects the growing popularity of electric vehicles, with global sales of electric cars reaching a record high in 2020, despite the COVID-19 pandemic. The International Energy Agency (IEA) reported that electric car sales increased by 43% in 2020, with more and more consumers turning to electric vehicles as a cleaner and more sustainable alternative to traditional gasoline-powered cars.
As the demand for electric vehicles continues to rise, it is expected that more automakers will follow Genesis' lead and invest in the development and production of EVs. With the increasing availability of charging infrastructure and ongoing advancements in EV technology, the future of electric vehicles looks brighter than ever.
Related: Genesis' Design Versatility Tested With The X Convertible
Genesis G90 Finalist for 2023 World Luxury Car