Hyundai Eyes Top 3 EV Maker Spot With $18 Billion Investment
EV News
Hyundai launches Kona Electric in the domestic market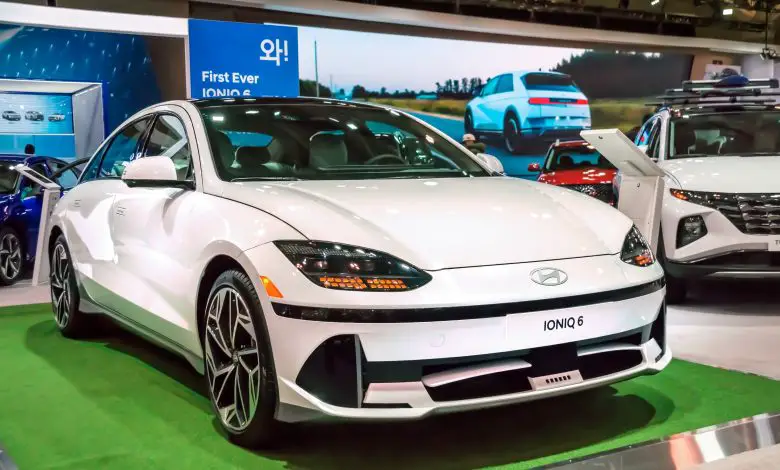 On April 11, 2023, Hyundai Motor Group announced its plans to invest 24 trillion won ($18.1 billion) in South Korea's electric vehicle industry through 2030. The announcement is coming barely a week after its sister brand Kia announced a 32 trillion won (approx. $24 billion) investment in the electrification space.
Hyundai's huge spending plan was unveiled during a groundbreaking ceremony for Kia's first proprietary EV plant. The facility is expected to start production in 2025. The auto group which owns the luxury brand Genesis also revealed that it plans to bump its yearly EV production in Korea to 1.51 million units and as much as 3.64 million units globally by 2030.
This will include 31 models from its three key brands. The auto group plans to export 920,000 units or 60% of the vehicles produced in Korea to the global market. For the first time, Hyundai Motor Group has also set the challenging goal of becoming one of the top three players in global EV sales by 2030.
$756 million will be used for a new electric car plant
In a statement, Kia revealed that it will commit 1 trillion won (approx. $756 million) to the new EV plant and plans to produce 150,000 EV units in the first year. When completed, the plant will be primarily used for the production of a variety of midsized vehicles like delivery vans and purpose-built robotaxis.
President Yoon Suk Yeol of South Korea attended the ceremony and promised to assist the country's auto industry to better prepare for the transition to "vehicles of the future". Yeol's administration pledged to expand tax benefits for domestic EV facility investment for a fivefold boost in production capacity by 2030.
In 2022, Hyundai said it would invest over $10 billion in the United States through 2025 to boost cooperation with U.S. firms in advanced technology. In part, the investment includes the $6.5 billion Hyundai already earmarked for its new Georgia EV and battery manufacturing plant.
The investment will also help the Korean automaker to key into the Biden administration's EV tax credit that requires the final assembly of EVs or battery or critical component sourcing to be done in North America.
Hyundai is also investing in research and development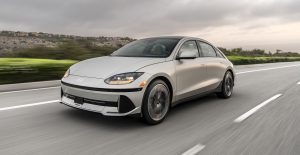 Apart from the huge cash Hyundai is throwing into production, the auto group is also spending on research and development (R&D). Hyundai will research and work towards creating new EV platforms, new "core parts and advanced technologies", new vehicles, advanced software, and new research facilities.
However, the success of all these projects will depend on its suppliers. Consequently, Hyundai has carved out a new financial engine to help jumpstart suppliers.
"Hyundai plans to significantly expand support for suppliers to play a leading role in accelerating the electrification transition of the auto parts industry and contribute to the qualitative growth of the Korean auto industry," the company announced. "The Group will share cost burdens with its suppliers on the fluctuation of raw materials and reflect those changes in the prices of goods provided."
Hyundai also plans to offer training and low-interest loans to its suppliers. All these efforts, the group believes, will help to secure and modernize its supply chain. These investments put the Korean auto group in line to becoming a leader in the EV transition race. The support of the Korean government is also reassuring.
"The Korean government will also team up with Hyundai Motor Group so that it will be able to lead global mobility innovation," President Yeol said at the groundbreaking ceremony for the new EV plant held at Kia Corp's Autoland Hwaseong in Hwaseong, Gyeonggi Province.
Hyundai launches Kona Electric in the domestic market
The South Korean auto group has launched the Kona Electric compact SUV into the market in an attempt to expand its electric vehicle lineup. The new EV is powered by a 64.8-kilowatt-hour battery pack and can travel up to 259 miles on a single charge.
Earlier in the month, Hyundai showed off the Kona Electric model at the Seoul Mobility Show held at the KINTEX exhibition hall in Goyang, northwest of Seoul. The Kona Electric packs a punch in terms of design and safety features.
According to the auto group, some of its revolutionary features include front collision avoidance, safe exit warning, rear cross-traffic collision-avoidance assist, and a navigation-based smart cruise control system. It comes with over-the-air (OTA) functionality, meaning that drivers will wirelessly receive regular software updates without having to drive to their dealer.
The starting price of the Kona Electric is 46 million won (approx. $34,000) making it one of the most affordable electric SUVs on the market. With options, the price can go up to 53 million won (approx. $39,180). However, with the help of government subsidies, the base model is expected to be available for less than 40 million won.
In January, Hyundai launched the revamped Kona model, the first model to receive an upgrade in five years. The second-generation Kona is powered by a 1.6-liter gasoline turbocharged engine, a 2.0-liter gasoline engine, or a 1.6-liter gasoline hybrid engine. The auto group projects that the hybrid model will account for 40% of its overall Kona model sales this year.
Hyundai partners with AAA Insurers to assist victims of Kia Boys on TikTok
On April 13, Hyundai Motor America and independently operated AAA insurers unveiled a new program to offer insurance options for owners of specific Hyundai vehicles that lacked immobilizing anti-theft devices and push-button ignitions. Under the program, AAA insurers will offer new and renewal policies to eligible customers. To receive a quote, customers are advised to visit AAA.com/insurance.
"We are pleased to collaborate with AAA insurers in the best interest of our shared customers and provide support for those who were having difficulty securing and sustaining auto insurance as a result of the increased criminal activity targeting Hyundai vehicles," said Randy Parker, CEO, Hyundai Motor America.
Hyundai is also speeding up the rollout of a free anti-theft software upgrade for the affected vehicles. The close to 4 million vehicles affected will get an upgrade this week. This is coming 2 months ahead of the original schedule. The software upgrade will prevent the vehicle from starting using a method of theft made popular on TikTok.
"AAA is about taking care of people," said Marshall Doney, CEO and President of AAA, Inc. "Collaborating with Hyundai on this issue to help provide customers with a viable solution felt like a natural fit for us."
In a small group of 2011-2022 model-year vehicles that will not accept the software upgrade, Hyundai will refund the owners the amount spent on purchasing steering wheel locks. The auto group is also working on offering this small group the option of getting a refund for the purchase of different anti-theft devices like an alarm kit. For more information, affected customers are advised to visit www.HyundaiAntiTheft.com. 
Related
Hyundai Teases Ioniq 5 N With AWD
Hyundai IONIQ 5 and Kia Niro Win Top EV Awards