These Four Factors Should Guide Your First Electric Vehicle Purchase
EV News
Factors to consider before you buy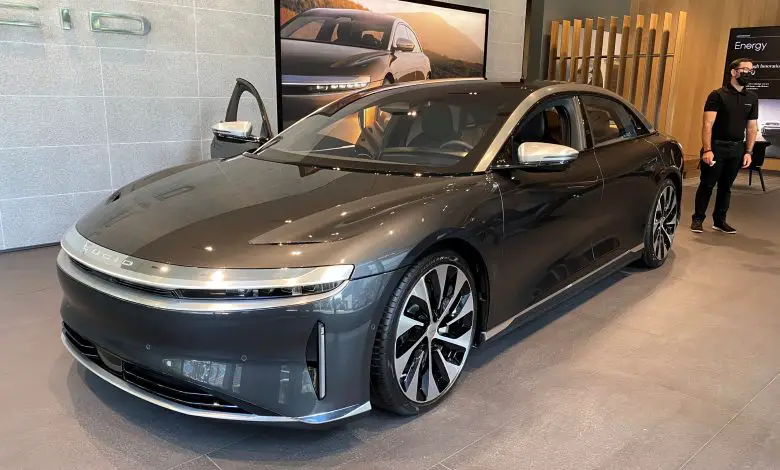 Whether you link the rising natural disasters to climate change or you think climate change is a hoax, switching from a combustion engine to an electric vehicle is a huge decision.
The experience of driving in an EV is different. With zero emissions, you can sleep better at night knowing that you are not one of those contributing to global warming while driving.
However, all that excitement can easily turn to anxiety when you are faced with the myriad of options available on the market.
When it comes to choosing an electric vehicle, there are four critical factors that you should consider—and aesthetics is not one of them. Buying an electric vehicle just because the inside looks good is a recipe for dissatisfaction. So, what should you look out for?
Checklist for your first EV
Americans are investing more in EVs. Data from Cox Automotive shows that the sale of EVs in America rose from 5.3% in Q1 2022 to 5.6% in Q2 2022. This is over a hundred percent rise compared to the 2.7% in Q2 2021.
Inasmuch as Tesla continues to hold the largest market share in EV sales, other top brands are rolling out their version of EV and gradually scaling production. Eventually, they may give Tesla a run for its money.
While the increasing EV diversity is leading to competitive pricing, it also makes it harder for first-timers to make up their mind. Here are key points that should be on your checklist.
Driving range on a full charge
The longer you can drive in your EV on a full charge, the lower your energy bill and the less often you may need to stop to recharge. This is arguably the most critical factor you should consider if you commute regularly to work or frequently travel long distances.
EV manufacturers are pushing the driving range on a full charge. The Tesla Model Y can travel about 330 miles on a full charge. The EV with the longest range in 2022 is the Dream Edition of Lucid Air. On a full charge, you can travel about 520 miles in it.
Pricing
A longer driving range often means a steeper price tag. For example, while the Tesla Model Y has a price tag of about $67,990, you will have to pay $169,000 for Lucid Air Dream Edition.
However, there are still great EV models with more range but available at a lower price. For example, the 2023 Chevy Bolt EV can go about 259 miles on a full charge but costs only $25,600. While driving range is important, it is always a good idea to have a budget and stick to it to avoid running into a debt crisis.
Thankfully, you can leverage the landmark Inflation Reduction Act 2022 (IRA). Among other things, the act aims to promote clean energy. The IRA 2022 provides a $4,000 tax credit for used EV purchases and up to $7,500 tax credit for new purchases.
To be eligible for the tax credit, the EV you intend to purchase must comply with stern assembly and battery sourcing requirements. Nevertheless, several EV models made the list to still give you ample choice varieties. This includes Tesla Model Y, Tesla Model 3, Nissan Leaf, Ford Mustang Mach-E, Ford F-150 Lightning, and Chevy Bolt EV and Bolt EUV.
Charging requirements
EVs need to be charged regularly for a smooth experience. Make sure that the EV you intend to purchase has a charging station close to you or has several charging stations that are strategically located. The only exception to this is if you own your home and are willing to install a charging station.
Thankfully, Tesla and other companies like EVgo and ChargePoint are building a network of charging stations for public use. Thanks to federal funding, this will eventually eliminate the charging bottleneck that used to be associated with EVs and knock this consideration out of your checklist.
The charging speed is also another important factor to consider. Most EVs come with the 120-volt Level 1 charger which can take over 10 hours to fully charge your batteries. However, there is an option to upgrade to the 240-volt Level 2 charger which can deliver a full charge in under 8 hours.
Vehicle category
Unlike a decade ago when virtually all electric vehicles were either a sedan or an SUV, today, you can make the switch from a combustion engine to an EV while still driving your favorite type of car. Automakers have taken up the challenge by rolling out EVs in virtually all categories.
So, whether you love driving a luxury vehicle, a truck, a sport utility vehicle, a crossover, or a sedan, you can carry that love over from the combustion engine to an EV.
Why you should switch from combustion engines to EVs?
The fewer moving parts in an EV means you can drive your car with minimal noise. Also, the presence of fewer moving parts also means your EV will need fewer maintenance cycles compared to vehicles with combustion engines. This saves you a huge operation cost over time.
Arguably one of the most important long-term gains of EVs is the lower running cost. For combustion engines that use gasoline, you will pay $3.89 per gallon for regular and $4.67 for premium as of October 2022 (and that rate is going haywire with the global energy crisis).
However, charging EVs will cost you $0.10 per kW. Drivers save an average of $700 annually by driving EVs. So, whether you care about environmental pollution from combustion engines or not, switching to an EV comes with lots of personal gains—and you should consider it.