Tesla On Time For The Delivery Of First Semi Trucks
EV News
The company is offering a rebate for Model 3 and Model Y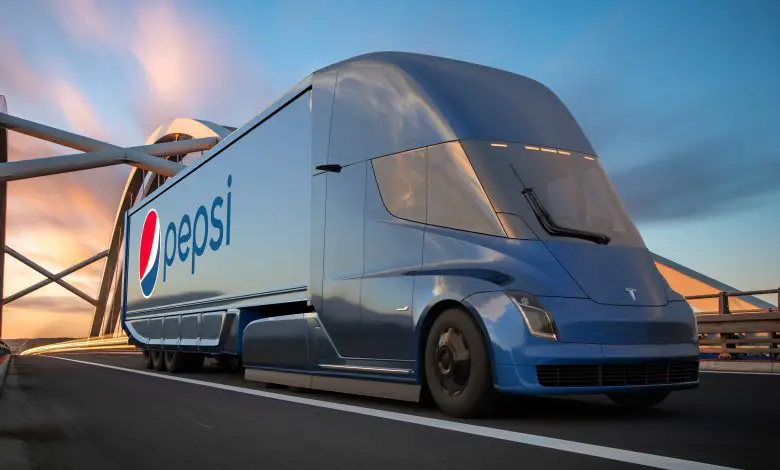 As promised, Tesla delivered its first Semi trucks on Thursday, December 1, 2022. This is coming 5 years after it was first unveiled. However, Tesla and Musk did not reveal how many Semis it delivered.
While Tesla's CEO earlier announced on his Twitter handle that the truck had completed a 500-mile trip, enthusiasts were eager to know what else was offered by the Tesla Semis besides long-range battery packs. With Tesla's first delivery, that information has become public knowledge.
Musk personally drove one of the Semis out, in the presence of strobe lights, smoke, bumping techno beat, and a cheering crowd in Sparks, Nevada.
The company claims that Tesla Semis were able to deliver three times more power than any diesel-powered truck on the road at the moment which represents a new dawn in the trucking industry.
"We don't make slow cars at Tesla," Musk bragged. When the truck is not anchored to a trailer, "it looks like an elephant and moves like a cheetah."
One thing Tesla was able to accomplish was to make the vehicle more energy efficient. It uses less than 2 kWh of energy per mile which allows it to travel 500 miles on a single charge.
Justifying Tesla's reason for venturing into the building of trucks, Musk explained that the company's mission was to "accelerate sustainable energy" through the electrification of all major forms of transport.
According to Musk, inasmuch as millions of passenger vehicles are sold annually in the United States, only a few hundred thousand semi-trucks are sold within the same period. However, since trucks spend more hours on the road and carry large weight, they contribute about 20% of total vehicle emissions in the U.S.
This is similar to the finding of the American Lung Association's transportation and air quality research finding which said that as of 2020, medium- and heavy-duty vehicles made up 6% of the on-road fleet in the United States.
These vehicles were responsible for various degrees of air pollutants including 26% of greenhouse gas emissions and 59% of ozone and particle-forming nitrogen oxide emissions.
According to Musk, in addition to fighting climate change, the Semis are "quiet, will enhance air quality, and improve the health of people who reside close to freeways." However, these are not exclusive to Tesla Semis alone. Other electric heavy-duty trucks will achieve the same feat.
How Tesla Semis differ from the competitors
During the kick-off of the delivery event, Musk alluded to the challenges of the past five years and ended with, "Sorry for the delay". He later handed the mic to PepsiCo Frito Lay representatives who happen to be Tesla's first Semi truck customers.
While the production of the Tesla Semi dragged on for years, other automakers were already churning all-electric heavy-duty trucks into the market. Daimler and Renault have produced and delivered electric heavy-duty trucks to customers.
However, some may consider the Tesla Semis worth the wait because of the high-tech features that come with it. Unlike the other Class 8 trucks where the steering is either on the left or right (depending on the driving rules of each region), Tesla Semi has a centrally located steering wheel and driver's seat. Then, there are touchscreens on the driver's left and right.
Tesla Semi comes with a new DC fast-charging system that can deliver up to 1MW. The battery uses a water-based coolant to make it safe to deliver that amount of power.
The new fast-charging technology will be installed in Tesla SuperCharging stations where it will also come in handy for powering the Cybertrucks, a consumer pickup truck that is still in the works. Mass production of the new heavy pickup will be at Tesla's Austin, Texas facility.
Tesla executives mum on autonomous driving
When Musk announced the Semi in 2017, he advertised it as a driverless trucking feature. However, during the delivery event, neither Musk nor Tesla executives said anything about its driver assistance systems that are marketed as Full Self-Driving Capability and Autopilot.
Another thing the company failed to mention was the production plan for the Semis in the coming year as well as how to acquire more raw materials and battery cells to sustain their production. Tesla shares have taken a beating in recent months and the Semis delivery announcement did not have any significant impact on Tesla's share value.
Missed the full delivery event? Watch the video here.
Tesla is feeling generous?
In another development, Tesla announced that U.S. buyers of Model Y and Model 3 will get $3,750 credit if their EV is delivered in December 2022. While it is not clear why the company is feeling generous, the offer was passed to customers through an email from their dealers.
There are speculations that it may be Tesla's ploy to end the fourth-quarter sales on a high after what seems like a challenging year for the company. Tesla has lost a huge percentage of market dominance to emerging EV manufacturers according to recent statistics.
For a long time, Tesla cars have not been eligible for EV tax credits after they exceeded the previous cap of 200,000 vehicles sold. However, with President Biden's Inflation Reduction Act (IRA), that limitation will be waived on 1 January 2023.
The new law offers $7,500 in tax credit to zero-emission vehicles containing battery components assembled or made in North America or where manufacturers can prove that critical battery materials were processed or extracted from countries that share free trade agreements with the U.S.
Perhaps, customers are pushing back their delivery date to 2023 to be eligible for the task credit. However, that will negatively affect Tesla's Q4 sales numbers. If customers take Tesla's offer, they will only get half of the rebate.