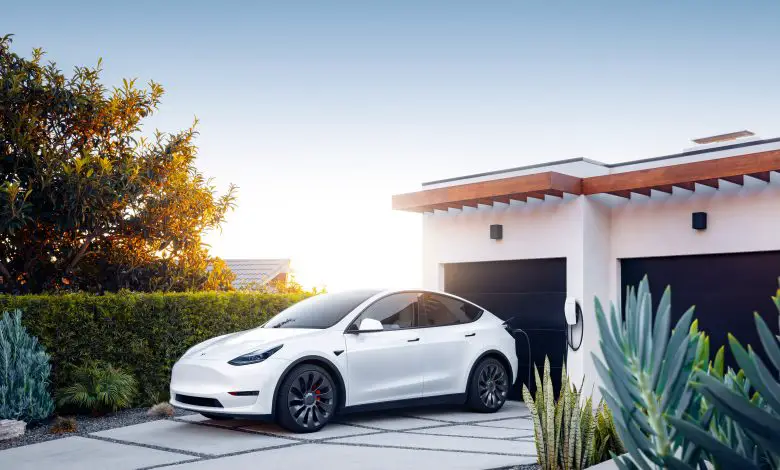 Attention, EV lovers! J.D. Power has released its latest study on home charging satisfaction for electric vehicle owners, and the results may surprise you. Despite the fact that 68 percent of EV owners rely on a Level 2 charger at home, the study found that satisfaction with the home charging experience has decreased due to rising electricity costs and slow charging speeds. The 2023 Electric Vehicle Experience (EVX) Home Charging Study has been eagerly anticipated by the EV community, as it provides valuable insights into which L2 chargers are most effective.
The study was conducted from December 2022 through February 2023 and included 13,860 owners of 2017-2023 model year EVs and plug-in hybrids. Let us take a closer look at the study's findings, including which home chargers were ranked highest. So, buckle up and get ready to discover the latest in EV home charging satisfaction.
Home Charging Satisfaction Plummets for EV Owners
The study found that overall satisfaction levels have plummeted by 12 points, leaving many EV owners feeling frustrated and dissatisfied with the charging process.
The main culprit for this drop in satisfaction? Rising electricity costs caused by inflation. Owners are feeling the pinch in their wallets, and it's taking a toll on their charging experience. In addition, many EV owners are also unhappy with home charging speeds. Surprisingly, J.D. Power found that the model year of your EV may also play a role in satisfaction levels, with newer models actually showing less satisfaction with charging speeds than their older counterparts.
Despite the advanced charging technology found in newer EV models, the study revealed that owners of 2022 and 2023 EVs are less satisfied with their home charging speed compared to 2020 and 2021 models. This surprising finding has left many scratching their heads and wondering what could be the cause.
Tesla Takes the Lead in Home Charging Satisfaction for EV Owners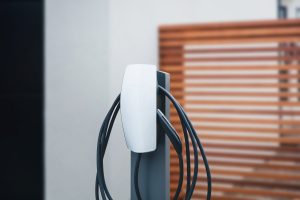 The 2023 Electric Vehicle Experience (EVX) Home Charging Study has released its ratings for the top L2 permanently mounted home chargers, and the results might surprise you. The study evaluated chargers in eight key areas, including the fairness of retail price, cord length, and charging speed, among others. After crunching the numbers, the top spot went to Tesla's official charger, which scored an impressive 790 out of 1,000 points. GRIZZL-E came in a close second with a score of 757, while Emporia rounded out the top three with a score of 754.
While Tesla's dominance in the EV market may come as no surprise, their top-ranking charger is certainly noteworthy. The company has faced criticism in the past for their charging infrastructure, but it seems they've hit the nail on the head with their home charging option. So, what sets these top chargers apart from the rest? Factors like ease of use, reliability, and cost of charging all played a role in determining the rankings. EV owners looking to invest in a permanent home charging solution would do well to take note of these findings and make an informed decision based on their individual needs.
As the EV market continues to grow and evolve, the importance of reliable and efficient home charging solutions cannot be overstated. With top-rated chargers like Tesla's leading the way, it's clear that the race to provide the best charging experience is well underway.
J.D. Power and PlugShare Join Forces to Uncover EV Charging Woes and Solutions
J.D. Power and PlugShare have teamed up to reveal some concerning findings about EV charging at home. Meanwhile, J.D. Power has some tips to help get your charging satisfaction back on track.
One of the culprits for the dissatisfaction is the rising cost of electricity due to inflation. Owners are also unhappy with the speed of their home charging, and interestingly, the model year of the EV can affect satisfaction levels. Despite this, Tesla's official charger ranked highest in satisfaction, scoring 790 out of 1,000 points.
So what can you do to increase your charging satisfaction?
Start by knowing your utility provider and asking if they offer any programs for charging at home, including rebates or incentives.
Consider scheduling your charging during off-peak hours to take advantage of cheaper electricity rates.
Location also plays a role, with New England residents reporting the lowest satisfaction levels and those in the East South Central region of the country being the most satisfied.
Upgrading from Level 1 to Level 2 charging can make a significant difference in satisfaction.
In fact, the study shows 373-point increase in satisfaction with charging speed when making this switch.
Tips to Reduce the Cost of Charging Your Electric Vehicle
As more and more drivers switch to electric vehicles, the cost of keeping them charged is becoming a concern for many. The rise in popularity of long-range EVs has led to bigger battery packs, which in turn means higher electricity bills. However, there's no need to despair – J.D. Power's latest study provides some handy tips to help EV owners cut their charging costs.
From scheduling charging during off-peak hours to upgrading to a Level 2 charger, there are many ways to keep charging costs under control. Moreover, while some may find themselves less satisfied with their home charging experience, the convenience of waking up to a fully charged car is hard to beat. As Tesla's official charger took the top spot, with GRIZZL-E and Emporia not far behind.
As electric vehicles become more popular, home charging satisfaction will become increasingly important. It serves as a reminder that the cost and speed of charging can have a significant impact on an owner's satisfaction with their EV. With the helpful tips and insights offered in this study, however, EV owners can take steps to ensure a more satisfying charging experience. Moreover, while the cost of charging may sometimes be higher than expected. The convenience of waking up to a fully charged car and the environmental benefits of driving an EV makes it all worth it in the end.
Related: Chargehound Is Offering A Unique Airbnb-Like Electric Vehicle Home Charging Model
Orange Raises $2.5M To Tackle Electric Vehicle Charging In Homes