Ola To Invest $920M In India Electric Vehicles, Launch Care Subscription Plans
EV News
The first four-wheeler EV is expected to be less than $50k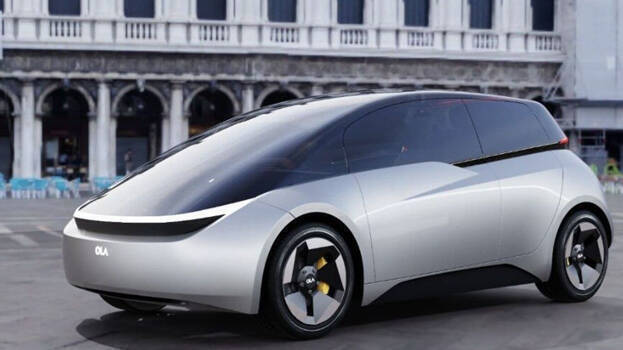 Ola plans to invest 76.14 billion rupees ($920 million) in Tamil Nadu state in southern India for the production of electric vehicles and a 20 gigawatt EV batteries facility in Krishnagiri District. The investment was confirmed on February 18, 2023 through a state government announcement.
Ola will invest the money through its subsidiaries Ola Cell Technologies and Ola Electric Technologies. In November 2022, the company's overall production topped 100,000 and they have plans to hire 3,111 workers in Tamil Nadu and expand its annual production to 140,000.
Currently, Ola has a facility in the state where they build electric two-wheelers. In September last year, Ola said it was expanding into European Union, ASEAN, and Latin American countries. However, they will kick off by moving into neighboring Nepal first.
The SoftBank-backed company that is famous for making electric two-wheelers has set its eyes on making a four-wheeler EV by 2024. Ola's latest investment has the potential to uplift the status of the Hosur-Krishnagiri-Dharmapuri (HKD) region into an EV and ancillary unit.
"Ola will set up the world's largest EV hub with an integrated two-wheeler. Car, and lithium cell gigafactories in Tamil Nadu. Signed an MoU with Tamil Nadu today," tweeted Bhavish Aggarwal, Ola founder and CEO.
The deal was signed between Aggarwal and Tamil Nadu Chief Minister M.K Stalin. Apart from Ola, TVS Motor and Ather also have manufacturing plants close to Hosur where they make their EVs.
Emerging details about Ola's ambitious EV plan
Ola is setting the bar high as it pushes toward electric four-wheelers. Emerging details from the company suggest that they are set to compete with other big EV makers on the global market.
Firstly, the company has indicated that its first four-wheelers will likely have a range of 312 miles (500 km). A breakdown of the investment shows that around $616.5 million will go into the cell manufacturing plant while the remaining  $302.2 million will go into the four-wheeler manufacturing unit.
In 2022, Aggarwal said that the price of the company's first four-wheeler EV will likely be below $50,000. However, as the EV price war rages on, Ola may have to target a price below $40,000 to favorably compete with the established and newer players in the industry.
"Tamil Nadu is already an auto hub. From that we are progressing to the EV capital of the country through our latest EV policy," said V. Vishnu, managing director and CEO at Guidance Tamil Nadu. "Our policy addresses the demands of original equipment manufacturers, component manufacturers, charging infrastructure, and incentives to meet the consumer requirements."
Tamil Nadu is responsible for close to one-third of the country's automotive exports. The state is working towards boosting EV production including waiving road tax, permit fees for EVs, and registration charges.
Tamil Nadu Electric Vehicles Policy 2023 has interesting incentives for manufacturers including advanced chemistry cell subsidy, investment or turnover-based subsidy, and 100% reimbursement of state goods and services tax (SGST).
In addition to that, the state is offering a 100% exemption on electricity tax for 5 years on power purchased from Tamil Nadu Generation and Distribution Corporation as well as a subsidy on the cost of land and immunity on stamp duty.
In the last 5 years, the state has seen an influx of projects with a combined employment potential of about 48,000 jobs in the EV value chain.  
The launch of the Ola Care Subscription service
Toward the end of January, Ola Electric announced the launch of 'Ola Care Subscription', a new customer service program that will offer after-sale service for its e-scooter owners. The program comes in two subscription plans namely Ola Care+ ($36.26 annually) and Ola Care ($24.17 annually).
"Being a customer-centric brand, service has always been a top priority for us," said Anshul Khandelwal, Chief Marketing Officer at Ola Electric. "Through the Ola Care Subscription Plan, we are completely reimagining the customer service experience and aim to bring in the best-in-class after-sales service for our customers."
Some of the benefits of the Ola Care Subscription include a theft assistance helpline, free labor on service, and roadside puncture assistance. In addition to that, Ola Care+ subscribers will get comprehensive annual diagnostics, free home service pick-up/drop, 24/7 doctor and ambulance service, and free consumables.
"The subscription plan offers customers 360-degree access to our service network which is equipped to cater to customers at the convenience of their doorstep or at their nearest Ola Experience Centers," said Khandelwal.
Not too long ago, the company rolled out MoveOS 3, the most recent update to its electric scooter software. The update was delivered to customers over the air (OTA). In December 2022, the company announced that it had sold over 25,000 scooter units.
Ola is targeting 500 electric experience centers by March 2023
Ola recently announced plans to expand its existing Experience Centers network across the country to 500, up from the current 200 by March 2023. At the moment, about 80% of the company's customers live within 12 miles radius of an Ola Experience Center.
The company wants to further bring its services closer to customers with the opening of a second Experience Center in Coimbatore. Ola Experience Centers gives EV enthusiasts the opportunity to experience Ola's EV technology and get further information about the vehicles.
It also gives customers the chance to test rides of the S1 Pro and S1, get further information on financing options, and ask for purchase assistance from Ola's Brand Champions. The Experience Centers also double as a one-stop location for all types of post-sales care and maintenance of Ola scooters.
"Since their inception, Ola Experience Centers have turned out to be a great move for us at Ola Electric," said Khandelwal. "The introduction of these physical touch points across the country has brought us much closer to our consumers than ever before and I believe that their contribution to S1 becoming India's bestselling two-wheeler EV cannot be overstated."
In a bid to cater to more customers with varying range requirements, Ola expanded its S1 trims to 6 models. The new models are powered by 2KWh, 3KWh, and 4KWh battery packs. The books are now open for reservation of the new variants called Ola S1 Air starting from 999 rupees ($12). However, deliveries will start in March 2023.
Ola is pushing for all two-wheelers in India to be electric by 2025. The unveiling of the 3 new S1 Air variants at different price points brings the company closer to achieving that goal.