Mercedes-Benz And Hyundai Motor Pushing Autonomous Driving Research
EV News
Mercedes-Benz signs a long-term agreement with Google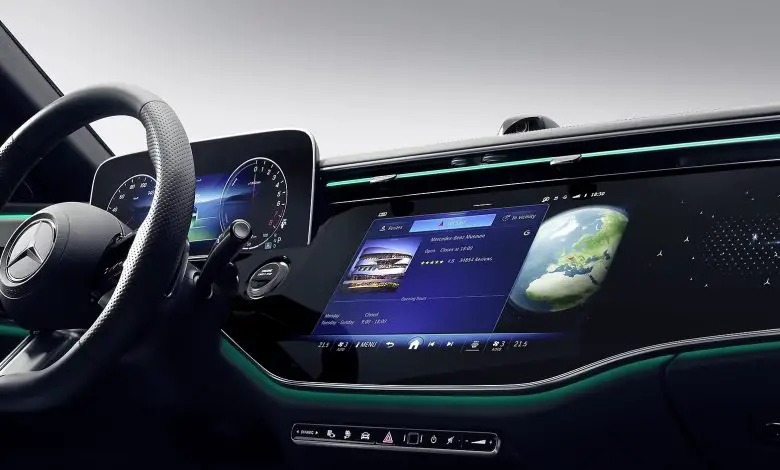 Autonomous driving technology has great potential but is still far from where it should be. However, some automakers are not giving up on the technology. Luminar Technologies Inc, a self-driving sensor maker, announced on February 22, 2023 that it was expanding its partnership with Mercedes-Benz Group to achieve fully automated driving in the automaker's next-generation vehicles.
Other automakers like General Motors and Tesla Inc are also working hard on autonomous driving. However, they continue to face regulatory roadblocks. Motional, Aptiv-Hyundai Motor joint venture, as well as Alphabet Inc's Waymo, are all looking for ways to make autonomous vehicles available for commercial use.
The new partnership will see Luminar supply lidars to Mercedes-Benz. Lidar uses laser light pulses to accurately measure distances between an object and the sensor. This is seen as vital for achieving fully autonomous driving as it allows the vehicle to 'see' objects without a network connection or GPS.
The inclusion of Luminar sensors in the broad lineup of vehicles made by the German automaker is expected to unlock driver assistance in urban settings and fully autonomous driving on highways. 
The two companies have been collaborating for 2 years now but a partnership that will include Luminar's sensor tech in the automaker's high-end vehicles was only announced in January 2022.
Luminar's new sensors will give Mercedes-Benz vehicles interesting abilities
The new deal will see Luminar's next-generation lidar sensors installed in a broader range of Mercedes-Benz vehicles. To support the multi-billion-dollar deal, Palto Alto, California-based Luminar will build a factory in Asia.
"We are now set to enable the broadest scale deployment of this technology in the industry," said Austin Russell, Luminar CEO. "It's been an incredible sprint so far, and we are fully committed to making this happen—together with Mercedes-Benz."
According to Luminar, the new sensors will assist the German automaker to create a new automated driving system that operates at higher speeds on highways. The new automated driving system is also expected to enhance driver assistance in urban settings.
Luminar said its newest lidar sensors, known as Iris, first went into production in October 2022. The autonomous driving company noted that the new sensors successfully completed the first phase of its Mercedes-Benz program.
With the success of adding the level three systems in Mercedes-Benz's top-line models, the automaker is now aiming for the next step which is to add "advanced automated driving features on a broader scale".
"I am convinced that Luminar is a great partner to help realize our vision and roadmap for automated and accident-free driving," said Markus Schäfer, Mercedes-Benz's Chief Technology Officer in development and procurement.
Mercedes signs long-term agreement with Google
To achieve its autonomous driving and seamless navigation goal, Mercedes has also signed a long-term agreement with Google. The partnership will help the German automaker to enhance the geospatial data and navigation abilities of its vehicles. Mercedes-Benz has plans to build systems exclusive to the brand with in-car navigation and data capabilities using the Google Maps platform.
"Google has been a leader in maps and navigation for many years," said Ola Källenius, Mercedes-Benz CEO. "With our strategic partnership, we are excited to create unique services and elevate the level of convenience for our customers."
In November 2022, an activist hedge fund asked Alphabet, Google's parent company, to scale back on autonomous vehicles. TCI Fund Management claims that the enthusiasm around autonomous vehicles "has collapsed", sighting the dissolution of Volkswagen and Ford's self-driving vehicle joint venture.
Hyundai Motor partners with KAIST for autonomous driving technology development
The Korea Advanced Institute of Science & Technology (KAIST) is partnering with the Hyundai auto group to jointly develop autonomous driving technologies that would allow vehicles to remain stable even when autonomously driving at high speed.
At the moment, an autonomous driving feature can only offer a safe and convenient driving experience at low speeds. As the driving speed increases, sensors have a harder time detecting and recognizing obstacles like pedestrians and other cars.
To smoothly control the car without crashing, sensors including cameras and lidar need to detect the shape of the road in front as well as the different obstacles on the road. The time the vehicle needs to do this becomes shorter when they are moving at high speed leading to reduced driving accuracy.
The United Nations on June 2022 increased the speed limit of self-driving cars to 81 miles per hour (130 km/h) on motorways in certain circumstances. However, South Korea's transport ministry doesn't set speed limits for self-driving vehicles. This gives researchers room to work on possible improvements without being held back by regulations.
KAIST said the partnership with Hyundai will help them to jointly develop self-driving technology that will remain efficient at high speed. The research will be funded by Hyundai while KAIST will offer the automaker knowledge to enhance its self-driving abilities.
"We hope this partnership becomes an opportunity for the upgrade of autonomous driving technology that will increase the performance and stability of ordinary autonomous vehicles," said Sung Nak-sup, the head of Hyundai's research and development division, in a statement released on February 23.