Hyundai Motor Company Unveil $8.5 Billion Spending Plan
EV News
The Company Was Slammed With A Lawsuit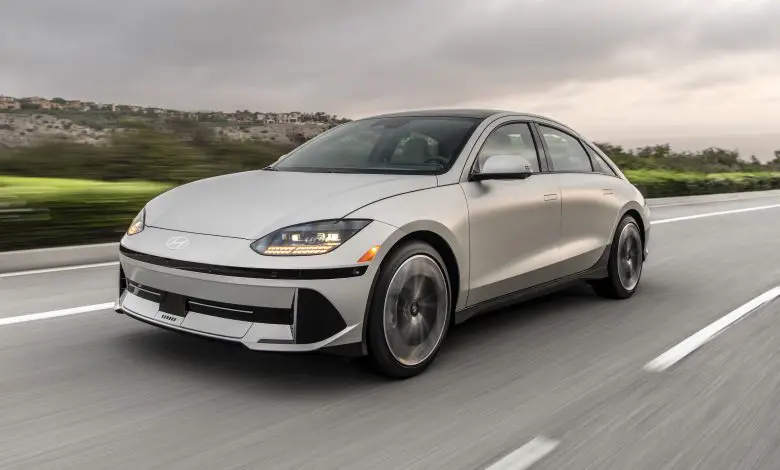 Details from an exchange filing on Thursday, January 26, 2023 show that Hyundai Motor Co. is planning to spend 10.5 trillion won ($8.5 billion) this year in an attempt to electrify more of its fleet to satiate growing cleaner car demands from consumers.
A detailed analysis of the Seoul-based company's spending plan shows that the funds will be spent mainly on research and development as well as the construction of a new plant in Georgia. Plans to build an EV assembly and battery plant close to Savannah in the United States were first disclosed by the company in May 2022.
However, at that time, the company's proposed spending was $5.5 billion. The groundbreaking for the facility is expected in early 2023. The South Korean automaker has its eyes set on 11.5% revenue growth in 2023 after its fourth-quarter earnings beat analysts' estimates.
"Favorable foreign exchange rates and booming sales of value-added vehicles led the growth for 2022," said Hyundai Executive Vice President Seo Gang-Hyun during an earnings call. Gang-Hyun also estimates that the global chip shortage since 2020 that has hampered production would ease in 2023.
Earlier this month, Hyundai which has Ioniq EV, Sonata sedan, and Tucson SUV under its production line said its goal this year is to sell 4.3 million cars worldwide or outdo its 2022 sales performance by 10%.
Hyundai stockholders profiting from the hay day
The South Korean automaker on Thursday also increased its cash dividend for common stockholders by 3.8% and as much as 7.6% for preferred shareholders. According to the company, the 2023 payout will be higher or similar to that of 2022.
The company's operating profit for the three months ending on December 31 was 3.4 trillion won which was more than double when compared to the previous year. Earlier, analysts estimated 3.1 million won on average as evident in the data compiled by Bloomberg. 
Also, the company experienced a quarterly sales jump of 24% to 38.5 trillion won when compared to the previous year.
Concern about the Inflation Reduction Act and war in Ukraine
Hyundai is deliberating on how to ease concerns over President Joe Biden's IRA that mandates automakers to assemble EVs in the United States to qualify for tax credits. Hyundai and Kia believe the legislature put them at a disadvantage since they don't have a facility in the United States.
Notwithstanding the ineligibility of the automaker for the tax credit, it experienced a 21% sales rise in the fourth quarter of 2022 in the United States. Within the same period, sales in China plunged by 19%. However, sales in Europe remained fairly stable.
In Russia, Hyundai is struggling to keep its plant afloat after halting operations in early 2022 following the invasion of Ukraine by Vladamir Putin. The company's sales in Russia fell by 65% in the fourth quarter, a huge setback to the automaker that once enjoyed 4% of global output in Russia.
In an effort to level the playing ground, Hyundai is fast-tracking plans for the construction of an EV plant in Georgia as well as completing a deal with a local battery supplier to become eligible for Biden's IRA. 
To boost car sales in the United States, Gang-Hyun said the company will leverage a leasing program permitted under the modified IRA.
Seattle City Attorney files a lawsuit against Hyundai and Kia
Ann Davison, a Seattle Attorney filed a lawsuit against Hyundai and Kia on Monday 23 January 2023. Davison is alleging that the automakers omitted the installation of standard anti-theft technology in most of their vehicles which has led to a rise in car thefts and harm to public safety.
According to the suit filed in U.S. District Court in Seattle, Davison claims that from 2011 to 2021, the two automakers ditched the engine immobilizer that prevented cars from starting without their keys, a feature that 96% of manufacturers implemented.
"Hyundai and Kia chose to cut corners and cut costs at the expense of their customers and the public," Davison said in a statement. "As a result, our police force has had to tackle a surge in vehicle theft and related problems with already stretched resources."
Furthermore, the lawsuit asserts that the stolen vehicles are often used for committing more crimes, for joyriding or crashing, and possibly causing harm to people and property. The lawsuit cites vehicle theft and related crimes from around the country to buttress the point. Hyundai has condemned the claim as "unnecessary".
Explaining the automaker's position on theft control through an email, Ira Gabriel, the senior manager in Hyundai Motor America's corporate and marketing PR said, "Hyundai has taken a series of actions to deter thefts of affected vehicles, including a free upcoming software update scheduled to be available from early next month."
Lawsuit likely inspired by "Kia Boys"
In the latter part of 2020, a group of teenage boys started sharing videos on social media that showed a vivid description of how to steal vehicles using a USB cord to take out a plastic piece behind the steering wheel. By September 2022, posts under the "Kia Boys" hashtag had been watched over 33 million times on TikTok according to CNBC.
Some of the videos showed teens driving recklessly using stolen vehicles. According to crime data from Seattle and other parts of the country, it was clear that people were using the tutorials.
In 2021, 158 Hyundai and Kia vehicles were stolen in Seattle, which increased to around 825 in 2022 according to the lawsuit.

While the rise in car theft from 2021 to 2022 was 30%, that of Hyundai and Kia increased by 363% and 503% respectively over the same period according to the plaintiffs.
Although Hyundai is working on a software update to solve the problem, the company is also offering "free steering wheel locks to select law enforcement agencies across the country, where available". In Seattle, law enforcement is in charge of distributing such devices to local residents.
"Owners may also bring their vehicle to a local Hyundai dealer for the purchase and installation of a customized security kit," Gabriel said. "We apologize for the inconvenience to affected customers."