​​Ford's EV Program Has 29 Dealers Opt Out
EV News
46 Ford dealers in North Carolina oppose the program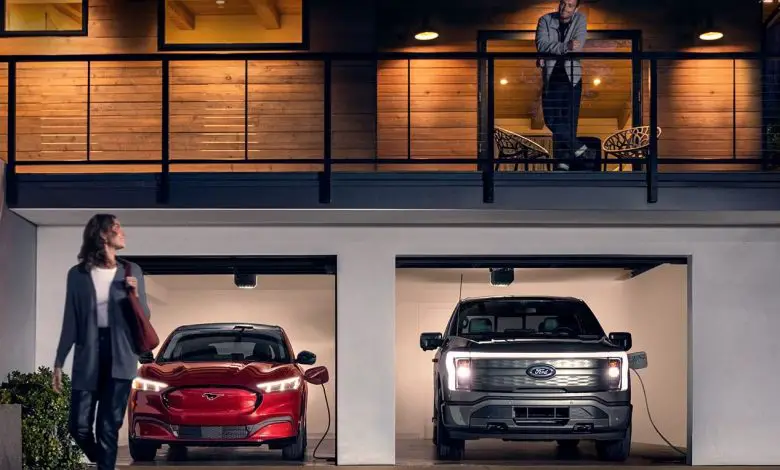 Ford's plan for future electric car sales may have hit a few bumps, but the automaker is not backing down. After adjusting its EV dealer certification plans in response to complaints from state dealer associations, it hoped that all its dealers would be on board with the plan. However, 29 dealers have still decided to opt-out.
The good news is that these dealers will have another chance to enroll in the program. A Ford spokesperson stated that the automaker remains committed to its EV strategy. It will continue to work with dealers to ensure they have the necessary tools and resources to succeed in the EV market.
Clearly, the transition to electric vehicles is not without its challenges, but the vehicle's determination to push forward is commendable. With the growing demand for eco-friendly transportation options, automakers like Ford must continue to innovate and adapt to the changing market. Moreover, with the promise of more EV models in the future, Ford is on the right track.
Ford's Model e EV Program: Fewer Dealers, but Bigger Opportunities for Electric Vehicles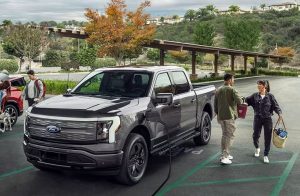 Ford's electric vehicle plans are making waves in the auto industry. The automaker recently revealed that it had 1,920 dealers signed up to participate in its "Model e" EV certification program. However, following a series of changes to the program, the number of participating dealers has dropped by 1.5 percent to 1,891. Despite this, Ford remains optimistic about the future of its EV strategy.
The automaker has made several adjustments to the program since its initial unveiling, with most of the changes affecting the cheaper tier of the Model e program. For example, dealers in this tier will no longer be limited to selling just 25 EVs annually, and they will not be required to have on-site charging infrastructure available 24/7.
While some dealers have opted out of the program following these changes, Ford is still pleased with the number of participants. The company remains committed to its goal of making electric vehicles accessible to a wider audience, and it continues to work with its dealers to ensure that they have the tools and resources they need to succeed in the EV market.
Ford's Model e EV Program Faces Dealer Pushback and Legal Threats
Ford's plans for its Model e EV program have faced pushback from several state dealer associations, and the situation has taken a dramatic turn with a group of 46 Ford dealers in North Carolina petitioning to challenge the program. According to Automotive News, there is even a chance that the dispute could lead to a lawsuit against Ford.
The petition was reportedly sparked by the dealers' dissatisfaction with the official changes to the program, which were revealed at the National Automobile Dealers Association (NADA). The dealers claim that the changes don't address their concerns and that Ford is still trying to interfere with their operations.
Moreover, the dealers allege that the program's voluntary nature is against the law. They argue that dealers who choose not to participate in the program will be barred from selling EVs, effectively forcing them to join or lose out on potential sales.
Ford's response to the petition has not been publicly disclosed, but it's clear that the automaker is facing a significant challenge in getting its EV program off the ground. As the company continues to adapt its strategy to meet the demands of the changing market, it will have to navigate the complex web of regulations and industry practices that govern the auto industry. Despite these challenges, Ford remains committed to its vision of a more sustainable and electric future.
North Carolina Ford Dealers Resist Model e EV Program, Citing Cost and Restrictions
Ford's Model e EV program is facing strong resistance from dealers who are reluctant to pay for certification to sell cars they're already authorized to sell. According to a report from Automotive News, these dealers are also pushing back against the program's strict pricing rules and remote pickup and delivery options, which they believe will reduce their ability to haggle with customers and limit consumer access to electric vehicles.
The petition from 46 Ford dealers in North Carolina opposing the program states that "Ford seeks to coerce dealers into expending huge sums of money unnecessarily in order to continue selling vehicles they are already authorized to sell." The dealers argue that the program will further reduce the number of dealers in the state and limit consumer access to EVs, particularly for those residing in rural areas.
This resistance to the EV program highlights the challenges that automakers face in implementing their EV strategies. While many consumers are eager to adopt electric cars. However, the existing dealership network and entrenched industry practices can make it difficult for automakers to reach their target markets.
Thus, Ford remains committed to its EV goals and is continuing to adapt its strategy to meet the demands of the market. As the auto industry continues to shift towards electrification, it will be critical for automakers to work collaboratively with their dealership networks to ensure that they can effectively reach and serve their customers.
Model E EV Certification:
Ford's Model e program was designed to revolutionize the automaker's distribution and sales strategy for electric vehicles. The program aimed to simplify logistics and accelerate the delivery of EVs to customers. However, recent reports suggest that the program is facing significant resistance from some of its dealerships.
This pushback comes as Ford tries to keep pace with EV market leader Tesla. While Tesla has found success by selling directly to consumers and bypassing the dealership model, Ford has opted to work through its network of dealers. However, this approach has proven to be challenging. The automaker needs to ensure that its dealerships are fully onboard with the Model e program.
To compete with Tesla and other EV makers, Ford must work closely with its dealerships to ensure that they are fully onboard with the Model e program. This will likely require additional adjustments to the program to address dealers' concerns and incentivize their participation. Only time will tell if their Model e program will ultimately succeed in streamlining EV sales and distribution.
Related
Ford Facing Major Roadblocks With E-Explorer
Ford Ramps Up EV Production In North America, Unveils Latitude AI