Bowlus: First RV Manufacturer to go All-Electric
EV News
Hyundai reveals 'Re:Style 2023', collaborating with designer Jeremy Scott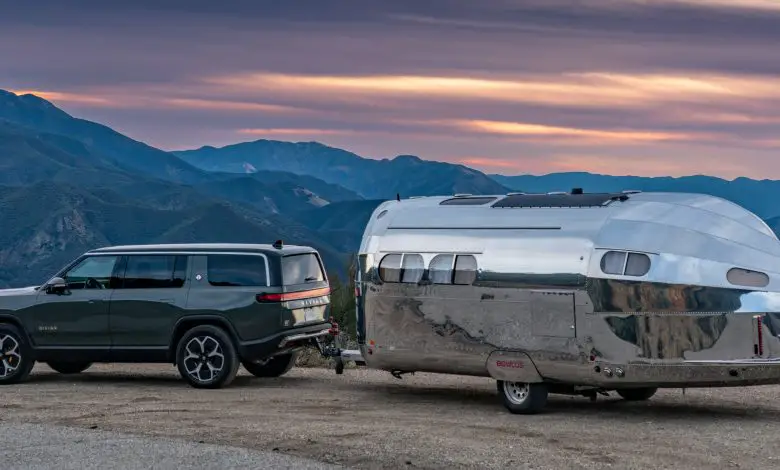 The Bowlus stands out as the premier electric recreational vehicle, thanks to its striking aerodynamic design and patented monocoque structure. Engineered by Geneva Long and her team, the Bowlus brand offers a lightweight design, with a gross vehicle weight rating (GVWR) ranging from 2,500 to 4,000 pounds depending on the model. This is approximately half the weight of traditional and concept trailers, allowing the Bowlus to be effortlessly towed by a wide variety of electric vehicles for a truly eco-friendly luxury camping experience.
A decade ago, founder Geneva Long foresaw the transition to fully electric RVs as she reinvented the classic riveted aluminum travel trailer, aiming to create a more rejuvenating and less demanding luxury land travel experience that fully immerses users in their surroundings.
The innovative Bowlus Power Management System boasts a capacity of up to 17 kWh (depending on the model) and, when combined with Bowlus Aersolar Solar technology, enables travelers to enjoy self-sufficiency without relying on fossil fuels or campgrounds. This advancement eliminates the last remaining barriers for luxury adventurers. Bowlus has consistently led the industry with groundbreaking features, including the first lithium-powered RV capable of off-grid air conditioning in 2016—a feature still considered conceptual by many competitors.
"Our move to fully electric is important because it sets a precedent," said Geneva Long, founder and CEO of Bowlus. "Where most RV brands use old technology involving propane and gas or traditional batteries, we are making new ground, just like we always have. Picture yourself enjoying nature without the noise of a generator – it's a fully immersive experience to be all-electric."
Established in 1934, Bowlus has a rich history of industry firsts, including the world's inaugural aluminum-riveted travel trailer. Their distinctive patented design encompasses over-the-air updates, cutting-edge communication systems, indulgent spa-like ensuite amenities, and luxurious bedroom and dining spaces. The brand remains committed to innovation in pursuit of elevating the luxury traveler's experience.
Bowlus recently unveiled their most accessible offering, the Heritage edition, with a starting price of $159,000, further solidifying their position as a leader in the electric RV market.
Hyundai reveals 'Re:Style 2023', collaborating with designer Jeremy Scott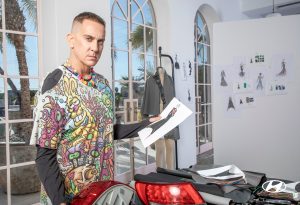 Hyundai Motor Company reveals the 'Re:Style 2023' initiative, collaborating with distinguished designer Jeremy Scott.
In its fourth iteration, 'Re:Style' is a sustainable upcycling fashion platform that joins forces with internationally celebrated designers to repurpose automotive waste into fashionable pieces. The 2023 collection shatters expectations of eco-conscious design by presenting an haute couture line crafted by Jeremy Scott, utilizing discarded materials from Hyundai Motor's electric vehicles alongside surplus fabrics. Innovative materials sourced from components such as tires, seat belts, taillights, and windshield wipers underscore the distinctiveness of Re:Style, reflecting the creativity and cleverness synonymous with Jeremy Scott.
"In line with the global launch of KONA Electric, Hyundai Motor Company is making various efforts to combine the vision of electrification with cultural content," said Sungwon Jee, Global Chief Marketing Officer at Hyundai Motor Company. "We hope Hyundai Re:Style Exhibition's very first opening in Korea will provide an opportunity to communicate and share the brand's vision of sustainability and innovation with our customers."
Related
Ford's All-New E-Tourneo Sets The Standard For Electric Van