Ford Makes Sweeping Production And Sales Changes, Tease Electric SUV Crossover
EV News
The electric C-segment crossover would be based on the MEB platform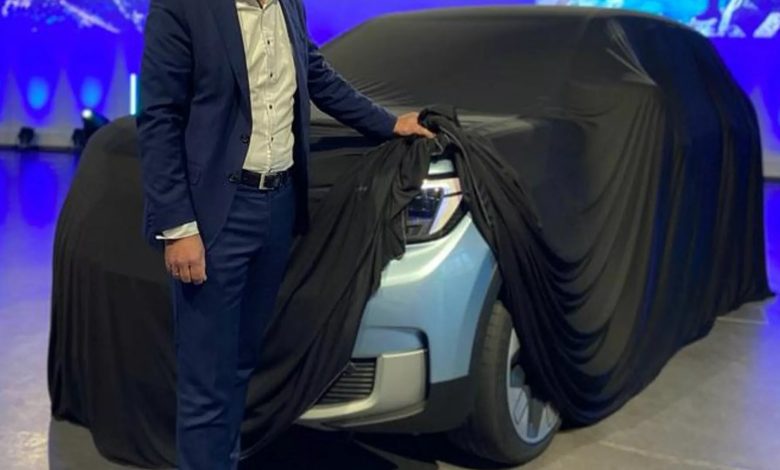 The price of lithium and other raw materials that are key components of electric vehicles continues to rise. In addition to that, automakers are facing a major supply chain disruption. Tesla Inc and other automakers have issued warnings to consumers to brace up for higher EV prices.
Ford Motor Co. is already living out that warning. The automaker recently raised the price of its F-150 Lightning electric truck by 9%. Customers now have to pay nearly $56,000 to own the truck. This is the second time in a space of three months that the company would be raising the price of its electric pickup trucks.
Prior to the price hikes, Ford had set the target of making 150,000 Lightning pickup trucks annually by the fall of 2023. It is still unclear when the decision to hike the price of the F-150 was made. Efforts to reach the company for comments by Reuters were unsuccessful.
It is likely that the price hike may affect the company's ability to reach its sales goal. Meanwhile, Ford is adding a third work crew to its assembly plant close to Detroit to enhance the production of the F-150 trucks.
Ford Fiesta bows out in Cologne to make way for electrification
Ford has tabled $2 billion to finance the electrification of its fleet. Consequently, the Ford Fiesta was axed from the Cologne, Germany factory to create space for EVs. The general manager of Ford's Model E electrification division in Europe, Martin Sander explained to Autocar that it was a tough but necessary decision for the company to change its business model.
"We concluded that we will produce our first high-volume electric vehicle in Cologne," Sander said. "But we need construction space because we are transforming the Fiesta plant into a fully-battery-electric plant. So, the only way was to stop the production of Fiesta."
According to Sander, some years ago, Ford reviewed its European factories and Cologne stood out as "the best and most natural place to make a major investment" in electrification. Asked if the Fiesta name will surface any time in the future, Sander said there was no plan for that, but that anything was possible in the longer term.
Ford is not holding back on its electrification drive in Europe and is overhauling its models. As a result, names like Ford Focus, Ka, Ford S-Max, Ford Mondeo, and Ford Galaxy will be phased out too. Ford's passenger vehicles have not been historically profitable and the company is banking on electrification to change that narrative.
The Ford Puma will become the entry model for the upcoming Ford Puma EV due for launch in 2024. Prior to that, there will be an unveiling ceremony in the summer of 2023.
Ford tease the electric C-segment
In a Tweet on December 15, 2022, Sander partially pulled back a covering sheet to tease the upcoming SUV crossover that will be built in Cologne. That cover will be fully removed in March 2023. The new electric C-segment crossover is based on the MEB platform developed by Volkswagen Group. A few months later, another will follow with a different body style.
Although the partial unveiling didn't reveal much, it gave analysts enough to ponder on like the aerodynamically optimized wheels and the L-shaped daytime running lights. The sloping roof was also visible through the cover. Ford claims the new electric crossover will "set new benchmarks for zero-emissions mobility".
"There is a vast market beyond Fiesta territory which requires more battery-electric vehicles," Sander said. "In the coming months and years, we will be occupied with making a vast range in a higher part of the market."
As part of the sweeping changes to its business model, Ford has split its operations into Model E, Blue, and Pro. The Model E division will focus on building EVs, the Blue division will continue to build ICE vehicles, and the Pro division will be tasked with making commercial vehicles. The profit and loss of the different divisions will be recorded differently starting from 2023.
The goal of Ford Model E is to sell 600,000 EVs annually in Europe by 2026 while by 2030, every passenger car in showrooms will be electric. Ford is also investing in other plants in other countries to expand its production capacity.
For example, the company is pumping $470 million into Halewood where electric drivetrains will be made. Ford is also injecting $490 million into the Craiova plant in Romania for the production of the Puma EV.
Sander explained that the purpose of the Model E was to make a car that was absolutely lovable. "In 18 months, we will have four battery EVs with prices ranging from $32,000 to $80,000," Sander said. "These will assist in the transformation of our brand and business. It is a long-term vision," and Ford has to get it right.