Mercedes-Benz turns to Norsk Hydro For Low-Carbon Aluminum
EV News
Hydro will supply low-carbon aluminum to Mercedes-Benz starting in 2023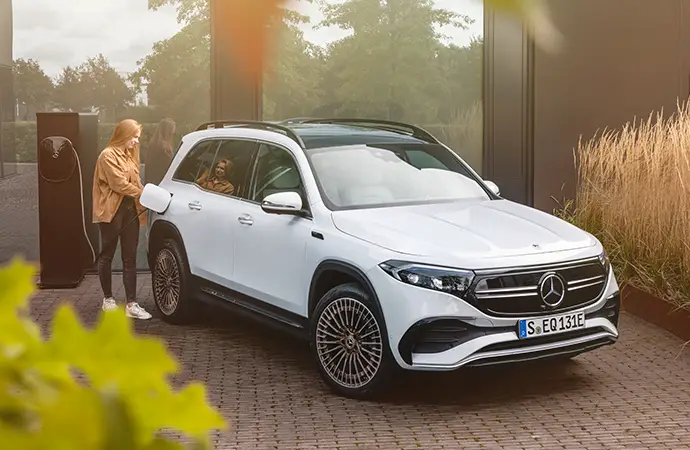 The race towards fighting global warming should not end with the electrification of automobiles alone. The use of low-carbon aluminum is instrumental to achieving the goal. One automaker that understands this is Mercedes-Benz.
The German automaker has signed a letter of intent with Norsk Hydro, a Norwegian aluminum maker. The deal will see Hydro supply low-carbon aluminum to Mercedes-Benz starting in 2023.
This is part of the automaker's 2023 to 2030 low-carbon technology roadmap. An all-EV luxury limousine from Mercedes-Benz contains over 700 kg of aluminum, including the battery, the automaker disclosed.
The deal is also a significant milestone toward a green aluminum supply chain. Mercedes-Benz plans to achieve carbon neutrality by 2039. However, it plans to half its carbon emissions by 2030. Consequent to the partnership, the aluminum supplied by Hydro will have a nearly 70% lower carbon footprint compared to the European average.
"Aluminum is becoming increasingly important as a lightweight material in an electric vehicle," said Markus Schäfer, the chief technical officer and member of the Board of Management of Mercedes-Benz. "We are working intensively with our partners to lower carbon emissions in the aluminum supply chain."
The low-carbon aluminum will be used for building a range of models in the Mercedes-Benz fleet including the electric EQ models. The German automaker already uses parts from Hydro in some of its vehicles. However, the new partnership will scale the cooperation to a new height.
"I am excited that we are teaming up with Hydro, a long-standing expert in renewable energy manufacturer to fight one of the biggest problems in the automotive industry," Schäfer said. "This is a crucial signal toward expedited change in the aluminum industry as well as increase the accessibility of low-carbon aluminum."
In addition to producing low-carbon aluminum, the partnership is also looking into a future that will minimize the use of primary resources. In other words, in the future, more aluminum will be made using recycled materials including post-consumer scrap.
Benefits of producing aluminum from secondary sources
To achieve near carbon-neutral aluminum, it is crucial to optimize the primary aluminum production process beginning from a carbon-optimized aluminum oxide production, as well as lowering the carbon emissions from the electrolysis process.
A key factor in achieving carbon-neutral aluminum is the recycling of material. According to Hydro, the production of aluminum from secondary resources only needs 5% of the energy that would be required to make it from a primary resource.
The collaboration between Hydro and Mercedes-Benz will go a step further to explore solutions pertaining to the implementation of a closed-loop-recycling.
"Mercedes-Benz is a forward-leaning company, and a perfect partner for Hydro," said the President and CEO of Hydro, Hilde Merete Aasheim. "The ambition of making their entire fleet of new passenger cars carbon-neutral by 2039 coincides with Hydro's ambition to deliver industrial-scale zero-carbon aluminum by 2030."
Hydro beats timeline on low-carbon aluminum
Hydro's new low-carbon product called REDUXA 3.0 is set to hit the market in 2023. The product has a carbon footprint below 3.0 kilograms per kilogram of aluminum produced which is 1 kg lower than the company's current low-carbon primary standard.
As of 2021, the global average was 16.7 kg of carbon per 1 kg of aluminum. Speaking to Reuters, the head of Hydro's Aluminum Metal business, Eivind Kallevik said, "This is a huge milestone. Our goal last year was to produce 3.0 before 2025. However, we have hit that target as early as 2023. We are not just making but also selling to one of the most demanding customers."
To make low-carbon aluminum, Hydro takes delivery of scrap that enters the market through Norway's primary plants and recycles them for use in Mercedes-Benz vehicles. "We are particular about the type of scrap we can use," Kallevik said. "The material must meet primary metal standards.
What is unclear is how much of the low-carbon aluminum Hydro will sell to Mercedes-Benz from the deal. When asked that question Kallevik evaded it by saying it was a "meaningful" volume.