VinFast Cuts Jobs In North America
EV News
Prefered Vehicle Financing Provider Announced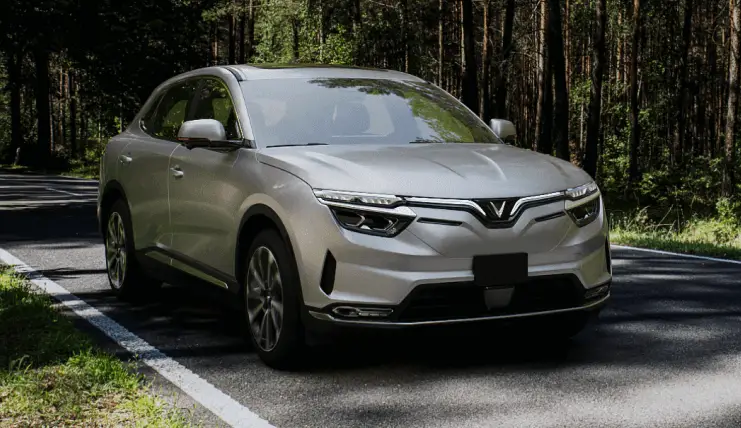 VinFast confirmed on Monday February 6, 2023 that it was cutting its workforce in the United States. The Vietnamese electric vehicle maker said it was part of efforts to restructure its major overseas market.
This is coming on the heels of delayed shipment of its first cars to the United States until the second half of February and as the company prepares for a potential stock listing. 
In December 2022, the company disclosed that it had filed for an initial public offering (IPO) to list on Nasdaq with the ticker symbol "VFS" to raise money for its expansion. Reports suggest the company wants to raise $2 billion through the IPO.
VinFast, a subsidiary of Vingroup conglomerate has been pushing its market boundary including venturing into the United States market—notwithstanding the steep competition. The Vietnamese EV maker did not disclose the number of employees affected.
The company has also merged its Canadian and United States models into North American operations. But the headcount will remain the same in Vietnam where the automaker has its factory and engineering operations.
VinFast disclosed that it hired 150 people in the United States. The majority of them were in sales, distribution, and support roles. This was part of the company's model to circumvent traditional dealerships.
In a statement to Reuters, VinFast said it aims to "streamline" North American operations and expressed readiness to work with third parties to "increase the quality and speed of customer service."
Also, Reuters reported that two insiders said the company's managers have been instructed to prepare lists for review that may see up to a 30% staff slash in headquarters operations. The list will be reviewed by Pham Nhat Vuong, the company's founder and chairman.
"We review the quality of work by our employees frequently and dismiss those who do not meet our requirements," the company said hinting that the net workforce in Vietnam will remain unchanged. "We will recruit new replacements."
VinFast's robust oversea strategy
In November, VinFast shipped the first batch of 999 EVs to the United States. The company's target was to have the first batch of the VF8 sport utility vehicles delivered in December. However, the vehicles have been held at a U.S. West Coast port pending software updates.
In addition to North America, VinFast is also targeting the European market and has increased staffing in the past years to achieve that goal. The company has its eyes on the construction of a $4 billion vehicle assembly plant in North Carolina where they hope to start production in 2024. However, it has to wait for regulatory approval before work can commence.
VinFast may have a harder time in the U.S. market since automakers are driving down prices to boost sales as well as to qualify for the federal tax credit. At the moment, VinFast EVs don't qualify for a federal tax credit which is considered a big incentive among EV buyers.
However, VinFast hopes to catch the attention of U.S. customers by prioritizing customer experience including offering drivers the option of over-the-air firmware updates and mobile service network. In addition to that, the company appears to be pushing for an EV charging network in the United States, just as they are doing in Vietnam.
If VinFast is able to start assembling its vehicles in the United States, it can also push towards meeting the requirements that will qualify its vehicles for the tax credit. This will give the company a better competitive environment against Tesla and other major EV makers in the United States.
VinFast picks U.S. Bank as preferred vehicle finance provider
VinFast on Monday 6 February 2023 also announced that it has picked the U.S. Bank as its preferred provider of leasing and retail financing of VinFast EVs in the United States. Under the agreement, United States customers can get financing and leasing solutions for VinFast vehicles through the company's website or their showrooms.
"With the goal to make electric vehicles accessible to everyone, VinFast is constantly looking for optimal solutions for customers," said Le Thi Thu Thuy, Vingroup Vice Chair and CEO of VinFast Holdings. "Thanks to this agreement, VinFast customers will have access to competitive finance and lease rates and world-class customer service from U.S. Bank."
U.S. Bank has a long-standing reputation for offering vehicle financing and leasing services to millions of customers through payment services, customer and business banking, investment services, wealth management, as well as corporate and commercial banking.
"Many Americans will purchase their first EV this year and we are excited to expand our presence in making EV ownership a reality through our relationship with VinFast," said John Hyatt, Executive Vice President of U.S. Bank, Dealer Services. "Through financing and leasing with U.S. Bank, VinFast customers will enjoy a secure, digital-first experience that takes just minutes."