Stellantis Debuts First Pure-Electric Jeep, Announces Major Market Shakeup
EV News
Jeep is now taking orders for their Jeep Avenger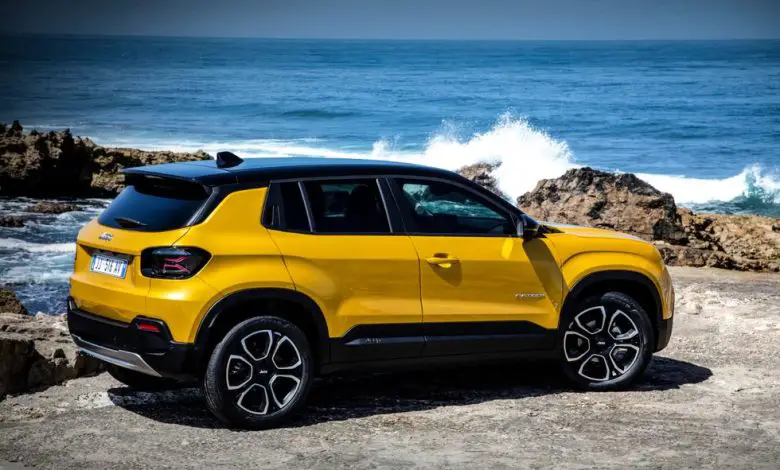 Stellantis, which has an intimidating roster of brands including Citroen, Chrysler, and Fiat, is set to debut what the CEO Carlos Tavares called the "first pure-EV Jeep". Sketchy details of the vehicle were first published in September 2022.
Stellantis is targeting a range of 400 kilometers (a little below 249 miles) for the new EV which it calls the 'Jeep Avenger'. Stellantis opened reservations for the Jeep Avenger on Monday, Oct 17, 2022. However, the EV will only show up in showrooms by 2023.
Jeep Avengers offers a more rugged four-wheel drive, higher ground clearance, wider fenders, tow hooks, beefy all-terrain tires, and tracks.
Following the plan of most countries to move away from gasoline-powered vehicles by 2035, Stellantis has set the target of having all passenger sales in Europe be electric vehicles by 2030. Also, the auto giant is targeting "fifty percent light-duty trucks and passenger cars to be BEV sales mix" in the United States within the same timeframe.
Tavares was a guest at CNBC on Monday 17 Oct. 2022 where he answered critical questions about his company and the EV industry in general. One of the questions he was asked is whether the ongoing cost of living crisis, recession, energy price hikes, and inflation would delay Stellantis' transition to EVs.
"Yes, it is a bump in the road," he said. "Hopefully, it would be a short-term hurdle that we all will surmount, and Stellantis is cruising at full speed in EVs beginning with the unveiling of the first pure EV Jeep."
Stellantis is gearing up to give other major firms like Tesla, Ford, Volkswagen, and GM a run for their money. International Energy Agency predicts that EV sales will hit an all-time high in 2022 and Stellantis doesn't want to miss out on that sale.
Stellantis to produce 50% of its energy needs by 2025
Apart from the unveiling of Jeep Avengers, Stellantis also made several big announcements including the plan for the company to generate 50% of its manufacturing energy needs by 2025. Tavares made this revelation during an interview with CNBC's Charlotte Reed during the Paris Motor Show.
"We have concluded that from a manufacturing standpoint, the most appropriate investment for Stellantis is to produce 50% of our energy requirements in our sites by 2025," Tavares said.
The company joins Mercedes-Benz in pushing for energy sustainability. Ola Kallenius, the CEO of Mercedes-Benz made this revelation in a separate interview with CNBC. According to Kallenius, one of the firm's goals is to develop a wind farm in northern Germany.
Plans to stop all production in China
Tavares also revealed that Stellantis is mulling plans to end production in China due to the rising tension with the West. Speaking to reporters at Paris Motor Show Tavares said, "Our strategy foresees the probability of geopolitical tensions in coming days".
Expanding on the reason for considering China exit, Tavares said, "We have had instances where we were ejected from a country when Western sanctions kick in. We can't guarantee that the relationship between China and the rest of the world will remain stable".
This new revelation is coming weeks after Stellantis dropped a joint venture that produced Jeep SUVs in China, upon failing to secure the majority stake. Stellantis is also in talks with Dongfeng, a local partner, concerning its Citroen and Peugeot brands.
The major concern among spectators was that pulling out of China may affect the company's sales in the country. However, Tavares dispelled the fears. He told reporters, "We are still selling Alfa Romeo and Jeep vehicles built outside China with a good profit in China".
German and Japanese manufacturers mostly ignore the Paris Motor Show. However, emerging EV manufacturers like VinFast in Vietnam and Ora and BYD in China seized the opportunity to showcase their range of EVs. These Asian EV manufacturers hope to give Europeans lower-cost EV options.
Jump over to our forums to discuss this news and more!