Porsche Invests In ABB E-Mobility, Unveils Next-Gen EV Platform
EV News
Porsche Taycan uses a recuperative brake system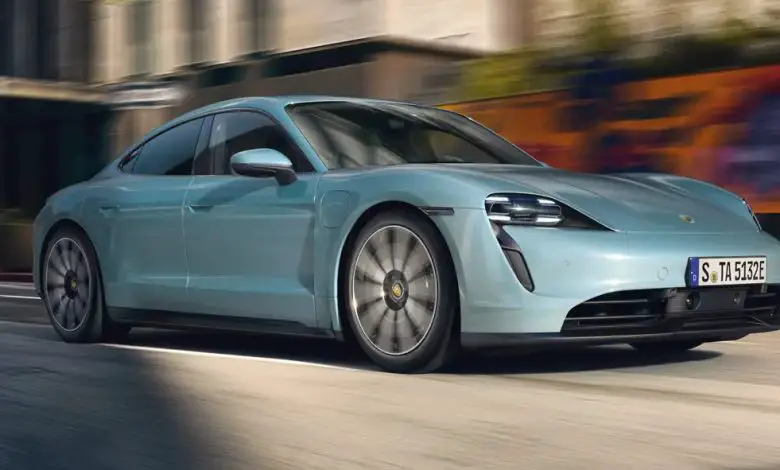 In 2010, ABB ventured into the e-mobility market with a 50 kW charger. Since then, it has sold over a million electric vehicle chargers across more than 85 markets. After selling more than 50,000 DC fast chargers, the company became the largest installer of fast chargers in the EV market.
The company has completed a funding round where it sold a 12% stake for 325 million Swiss francs ($355 million) to a host of investors including Porsche SE. According to a statement released on Wednesday 1 February 2023, other investors include Just Climate, GIC, and BeyondNetZero.
In November 2022, ABB completed a similar sale of an 8% stake for 200 million francs. Those that bought a part of that stake include Michael Halbherr (ABB E-mobility Chairman), Moyreal Holding AG, and Interogo Holding AG.
The funds realized from the two rounds of stake sales now amount to 525 million Swiss francs. The funds will be channeled towards the growth of the charging business while the Swiss conglomerate continues to make moves towards a listing.
ABB in June 2022 backpedaled on an IPO on the unit which was expected to fetch $750 million as a result of the market decline.
"ABB remains committed to our strategy to separately list our E-mobility business subject to constructive market conditions," said Björn Rosengren, ABB's Chief Executive Officer.
The Swiss company has been facing pressure from shareholders. Consequently, it has streamlined its operations to increase profitability. In January, ABB sold its power-conversion unit for $505 million to AcBel Polytech.
"We anticipate a sharp rise in demand for charging equipment in the coming years," said Lutz Meschke, Porsche SE investment board member and chief financial officer of Porsche AG. "As a foremost EV charging solutions provider, ABB E-mobility will significantly participate in the growth of this market."
ABB is expanding its EV charger production
ABB sold its one million EV charger recently. It is working with operators like Electrify America to build an emission-free future. To achieve that goal, the company has more than doubled its production capacity.
In 2022, it launched a production facility in Valdarno, Italy worth $30 million. The ultramodern facility has the capacity to produce a DC fast charger in 20 minutes. In September 2022, ABB revealed that it would spend $4 million on an EV charging facility in South Carolina. That facility began operation in January 2023.
What makes ABB E-mobility EV chargers unique is their charging speed. The company claims that its Terra 360 can deliver up to 100 kilometers (62 miles) range in under 3 minutes.
Porsche unveils next-gen EV platform
Porsche has made details of its next-gen EV platform developed jointly with Audi public. The anticipated Porsche Macan EV is expected to be built on that platform. Initially, the maximum power that the platform will offer is 450 kW and 1,000 Nm of torque.
One thing that Porsche did not do was mention the number of electric motors that will be used to achieve that output in its upcoming EVs. However, the company noted that the figure will be achieved through an all-wheel drive system. The details will get clearer close to the launch of the new platform.
At this stage, the only known detail about the platform is that it will be an 800-volt architecture with high charging performance. For example, in the upcoming all-electric Porsche Macan, the architecture is expected to lower charging times as well as the thickness of the high-voltage cables for easier packaging within the vehicle.
This setup will unlock a charging speed that supersedes the current 270 kW in the Porsche Taycan. With the new architecture, the 100 kWh battery that will come with the electric Macan can charge from 5-80% in under 25 minutes.
Porsche expects to use permanently excited synchronous electric motors (PSM) to consistently deliver higher torque densities and better performance. This will be paired with a modified axle that outputs maximum power to the ground without the loss of traction and a new suspension system that will enhance handling at high speed, on and off the road.
Since the new platform was co-developed between Porsche and Audi, it is highly likely that some trims of the Audi e-Tron will share performance similarities with the all-electric Macan EV.
Porsche Taycan uses a recuperative brake system
In addition to investing in EV chargers, Porsche is also exploring other means of recharging EV batteries. One of the techniques that the sports car manufacturer has successfully included in the Taycan is recuperative brakes. 
The new braking system still under development by the developers at Porsche Group will enable better braking energy recuperation in EVs without negatively impacting comfort.
With recuperative braking, Porsche is able to avoid the inclusion of more powerful hydraulic wheel brakes that reduces range and efficiency. As soon as the driver steps on the brake pedal, the electric motors will switch to generation mode.
At this point, instead of the motors driving the wheels, the reverse will happen. During the process, electricity is generated which can be channeled into charging the battery. Since recuperation doesn't require larger brakes, it doesn't increase the weight of the vehicle and will not negatively impact the range.
In the Taycan, 90% of braking in most use cases leverages the recuperative brake. The hydraulic system only kicks in when the speed falls below 3 miles/h (5 km/h). At this point, the electric motors will barely generate braking power.
During braking from high speed to low speed, the recuperative brake of the Taycan Turbo S can generate about 290 kW of electric power. This power sustained for two seconds of deceleration is sufficient to produce enough electricity to drive about 700 meters.
The developers estimate that recuperation can increase the range of an EV by up to 30%. However, it may take a while for this braking system to be the primary choice in most EVs.