GM And Netflix In A New Partnership That Could Lead To EV Boom
EV News
The company's Super Bowl commerical was watched by millions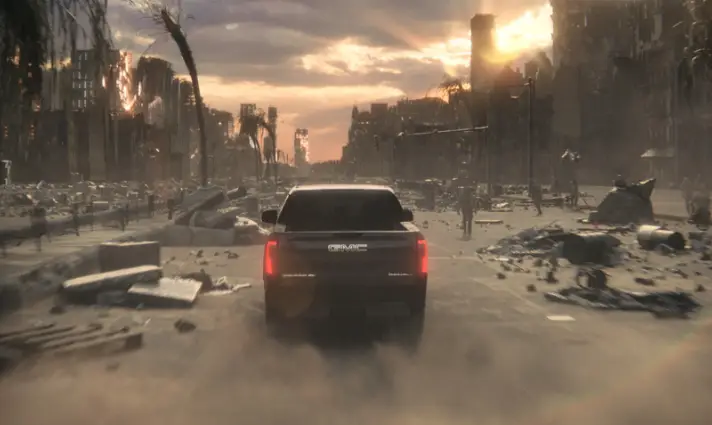 Media has always had an influence on what becomes a trend. General Motors and Netflix have joined forces to bring electric vehicles to screens, which is expected to improve its uptake. The partnership was shared on February 2, 2023 on Netflix's website. The streaming giant has reserved a launch spot called "EVs On Screen".
General Motors also made a similar announcement saying that Netflix will join its "Everybody In" campaign it launched in 2021 which has the goal of accelerating EV adoption among the public. Netflix said it will feature more EVs including the electric GMC Hummer pickup, Chevrolet Bolt EUV, and the Cadillac Lyriq in movies and TV series "where relevant".
"Because entertainment has a huge impact on culture, Netflix is joining the movement by increasing the presence of EVs in some of their original content," a message on GM's website said. "GM and Netflix are joining forces to give EVs the stage they deserve, reflecting society's increasing excitement about an all-electric future."
The partnership between the two companies had a huge reveal in a Super Bowl commercial featuring Will Ferrell. According to both companies, the partnership was "part of a pledge to a more sustainable future."
Netflix said it will assist creators to have a "better understanding of how EVs can enhance and complement their stories." Shows that will feature GM's EVs include "Unstable", "The Brothers Sun", "Queer Eye", and "Love is Blind". However, Netflix said its production will feature EVs from other automakers too.
Both companies did not disclose if the agreement had underlying financial terms. However, TechCrunch reported that a spokesperson for GM said the automaker will not be paying Netflix for showcasing its EVs in TV series and movies.
The partnership will expose EVs to more people
Although GM is a partner on Netflix's ad-supported tier, the automaker revealed that the strategic partnership between both companies is different from any other advertising deal. It is unclear if the two companies will work together on another ad after the Super Bowl ad.
The goal is to make more people discover EVs in the most natural way. Therefore, there is no fixed end date for the partnership. GM is looking forward to working with Netflix in building its advertising business.
"At Netflix, we create shows and films that can influence culture and spark meaningful conversations," said Marian Lee, Netflix's Chief Marketing Officer. "GM is a cultural leader in the auto industry and we are proud to partner with them in their efforts by amplifying the presence of EVs in our shows and films."
Netflix has been using EVs in its movies and TV shows for over a year now. EVs from Audi and Hyundai have been featured in their content as well as those from GM. However, the strategic partnership will make more EVs available to Netflix.
"We want to make EVs famous on streaming, small and silver screens to build an EV culture through storytelling that incorporates the experience of driving and owning an EV," said Deborah Wahl, GM's Global Chief Marketing Officer in a press release. "We are united in creating a better, more sustainable future for our world as we bring everybody in on EVs."
Behind the scene, Netflix is also taking steps to make its production more sustainable. They plan to achieve this "by optimizing energy use, then electrifying it, and decarbonizing the rest".
Experts advise against buying long-range EVs
While GM and Netflix are partnering to make EVs more popular and increase adoption, experts want people to buy EVs they can afford rather than the ones with long range. EV range has continued to grow over the years as manufacturers struggle to quell range anxiety among drivers.
For example, the first Nissan Leaf had a range of just 73 miles when it was launched into the market over a decade ago. Today, it can travel 212 miles on a single charge. A longer range often means paying more money.
While the base model of the 2023 Nissan Leaf starts at $27,800, drivers that are willing to pay up to $138,000 for Lucid Air Grand Touring will get up to 500 miles on a single charge. Ironically, most drivers that are range sensitive rarely exhaust the range of their batteries in a day.
"That's the key thing: Reassuring people in the first place about how far they're really driving," Nigel Zeid, an EV educator and sales specialist, told Insider. "You need people to understand how far they're actually driving in a day."
According to various estimates, a full tank of gasoline will drive a vehicle with an internal combustion engine through an average of 300 miles. Since drivers didn't complain about that, an EV with 300 miles range should be enough too.
"You don't need batteries that go 800 miles when it's convenient, quicker, and easier to recharge every 300 miles," said Scott Case, CEO of Recurrent. "You will start to see fewer cars that have really long range. Somewhere between 250 and 350 miles of range is probably where the market settles out."
Instead of range, experts think prospective EV buyers should focus more on vehicle particulars, ease of charging, cost of charging, and whether the vehicle qualifies for the federal EV tax credit.
Nevertheless, America needs to do more in building functional and accessible charging infrastructure to accommodate the surge of EVs that will happen in the coming years. According to estimates from S&P Global Mobility, the U.S. need four times as much charging infrastructure than there is today by 2025, and eight times as much by 2030.