EV Growth Expected to Continue in Fourth Quarter
EV News
Increased numbers expected for Q4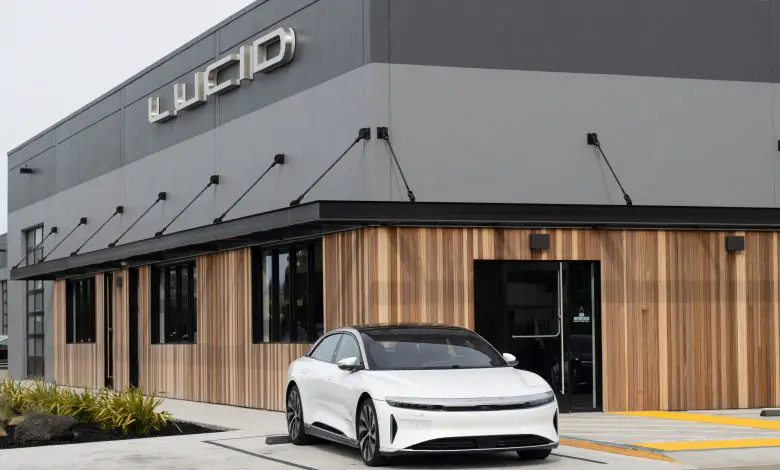 The electric auto industry is experiencing dynamism in all aspects. Whether in delivery, development, or market acceptance, all pointers show there will be massive growth in the industry. That means there are big investors in traditional automakers and newcomers pumping resources into research & development segments of electric vehicle manufacturing.
Big and reputable manufacturers like Tesla have been upping their game in EV development and awareness creation among potential customers. Besides the manufacturers and customers, governments and private energy providers have also not been left behind. For example, on 28th September 2022, the U.S. Federal government approved $1.5 billion in funding to State Governments to build EV charger stations. Such investments and commitments are expected to boost the EV industry starting in the fourth quarter of 2022.
The EV industry is broad and has numerous players all hoping for better things by the end of 2022. However, expectations from key players are different, though on the same directional trajectory. That is, expectations among these players are high that the industry will experience a boom, but to what level may differ. So, what does each player expect from the EV development and market performance as we enter the last quarter of 2022?
Manufacturers
As we approach the end of 2022, some EV manufacturers like Tesla, have higher projections for the number of units they produce. Going by the performance in the second and third quarters, Tesla has projections that production growth will be higher in the fourth quarter. For Tesla, the focus is on Model 3 and Model Y, the topmost-selling brands for the company. If successful, Tesla hopes to build on this growth and development in 2023.
According to Elon Musk, Tesla's CEO, increasing production in the last quarter of 2022 would boost the company's ability to compete with traditional automakers in 2023. However, Musk also admits to rising competition and slowing economic growth as potential hindrances to achieving the forecasted growth.
Despite Tesla's confidence, some manufacturers, such as Lucid, have slashed their projections for the production of more units. That's because of constraints on the supply chains orchestrated by slowing economic growth in the United States and the rest of the world. Lucid's CEO identifies commodity parts as the most affected by worsening economic growth. So, in essence, there are hopes of growth in units produced, but that will also depend on global economic growth.
Customers
Besides the manufacturers' growth forecasts, customers too, have their expectations. Emerging trends show more and more people are developing an interest in electric vehicles. The changing market trends are due to various reasons, including lowering the costs of EV cars. If it's affordable, then it's worth it! Again, EV cars' technology, especially energy use and conversation, has greatly improved.
On average, modern EV cars can go for about 250 miles when fully charged. However, some top brands like Lucid and Tesla can go over 400 miles with just one charge. Still, on the technology enhancement, charging is more accessible and doesn't take long as the first EV inventions did. That, plus the increasing investment in charging stations, is drawing more people to EV cars.
Further, there has been a vibrant campaign by environmentalists, governments, and manufacturers for the world to translate from fossil fuels to EV cars. As we near the end of 2022, these campaigns seem to have paid off, with demand for EV cars rising tremendously. Global data on EV cars show that 2021 sales grew three times those made in 2018. The encouraging news is that the trends in 2022 show that EV car sales in the 1st, 2nd, and 3rd quarters of 2022 outperformed 2021.
Governments
Governments across the world, whether national, state, or local, are focused on finding alternatives to the overly relied-upon fossil fuels. Whether in China, the U.S., Europe, Japan, or South Korea, measures governments have put measures including setting timelines for the projected transition to EV cars. For example, Germany and the United States have set forecasts for the number of EV cars in use by the fourth quarter of 2022. These governments have gone further to invest in EV car infrastructures and provide a legal framework for other players in the industry to achieve the set goal.
Private EV Energy Providers
Charging infrastructure is key to the success of EV transformation presently and in the future. Since the start of 2022, deliberate investments in EV infrastructure by players like Siemens and VW went over $450 million towards the end of 2022. That will boost confidence among potential EV buyers, leading to more purchases. ChargePoint is also increasing its charging stations across the United States, making the EV industry more promising. Besides, the investments are seen as a starting point for more growth in EV use in 2023.