Mullen Automotive to launch EV supercar with Qiantu Motors
EV News
Mullen will re-engineer and redesign the DragonFLY K50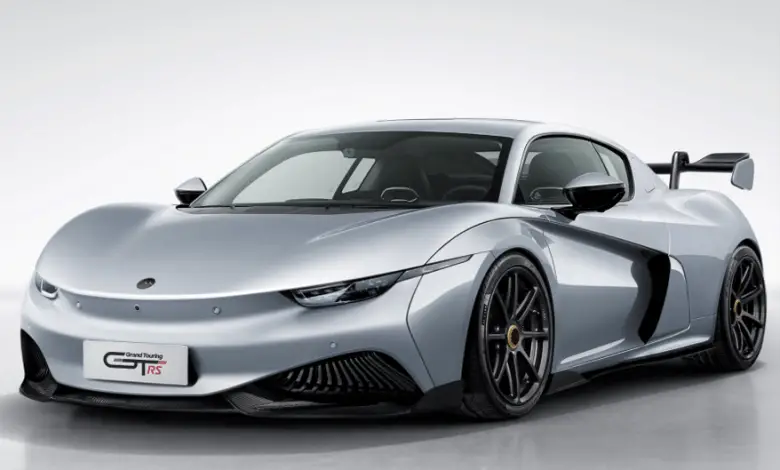 Mullen Automotive, Inc. (NASDAQ: MULN), a rising star in the electric vehicle ("EV") manufacturing industry, announced today that it has secured the exclusive rights for the North and South American distribution and intellectual property of the DragonFLY K50 from Qiantu Motors and its affiliates. Under the terms of the licensing agreement, Mullen will be permitted to assemble and distribute the DragonFLY K50 throughout the Americas.
The DragonFLY K50 is an exceptional vehicle that boasts striking proportions and features carbon fiber construction, which gives it a timeless and elegant appearance. To meet US certification requirements and exceed customer expectations for high-performance supercars, Mullen will re-engineer and redesign the DragonFLY K50. The updates will align with Mullen's vehicle design language, as seen in the Mullen FIVE and Mullen FIVE RS. To achieve supercar status, the vehicle will also feature a modified powertrain, with a target of sub 2.0 sec 0-60 MPH and a top speed exceeding 200 MPH.
Chairman Lu of Qiantu Motors said, "Qiantu has been developing electric vehicles since 2013, and we are delighted to collaborate with Mullen Automotive to bring the Qiantu K50 to the US market. As a critical step in Qiantu's internationalization, we are confident that the Qiantu K50 will reach more customers and offer an exceptional driving experience. With its sleek design, superior driving and handling performance, and impressive full carbon fiber exterior, we believe the Qiantu K50 will be a success in the US EV market, providing users with a new level of performance and convenience."
David Michery, CEO and Chairman of Mullen, stated, "This agreement with Qiantu is a significant milestone for our company. It not only resolves a longstanding dispute between our respective organizations but also presents an opportunity to bring my vision of a supercar that can compete with some of the world's finest supercars to fruition. Since its introduction at the 2019 New York Auto Show and the Indy 500 in May 2019, the vehicle has received overwhelmingly positive feedback, and we are thrilled to commence the GT and GTRS programs on March 20, 2023."
Mullen Automotive's exclusive licensing agreement with Qiantu Motors for the distribution and intellectual property rights of the DragonFLY K50 in the Americas is a significant development for the company. With a goal of achieving supercar status, Mullen plans to redesign the DragonFLY K50 to meet US certification requirements and exceed customer expectations for high-performance supercars. The collaboration is a significant milestone for Mullen, providing a unique opportunity to bring a world-class supercar to market.
Related: Mullen Announces the I-GO, New Urban EV
Sponsored by BulkVinyl