JD Power: Rivian R1T Is The Most Satisfying Vehicle In 2023
EV News
Rivian to lay off 6% of its workforce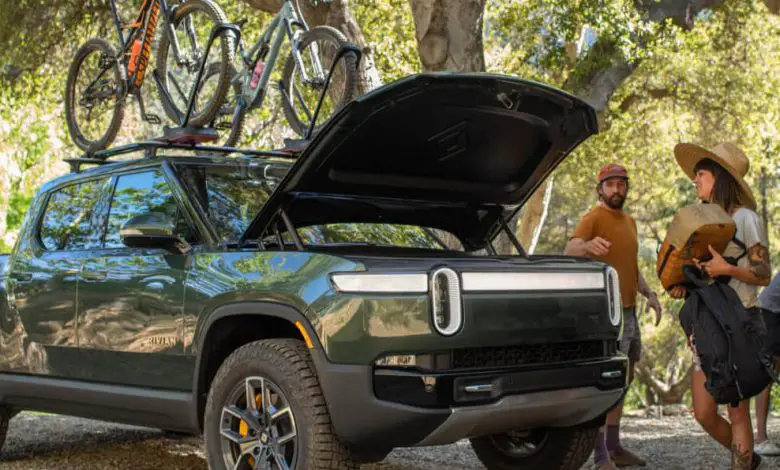 J.D. Power's 2023 U.S. Electric Vehicle Experience (EVX) Ownership Study is out and Rivian R1T pickup and Mini Cooper Electric are sitting on top of the chart. The Rivian R1T got a total score of 794 out of 1000 to win the premium segment. 
The Mini Cooper Electric was the best-ranked mass-market vehicle with an overall score of 782/1000, although its driving range on a single charge is just 114 miles.
"In order to electrify the world, it's crucial we redefine the entire customer experience to be more seamless and intuitive than ever before," said RJ Scaringe, the Chief Executive Officer of Rivian. "Recent performance and safety accolades for R1T highlight the category-defining electric vehicles we've built."
The study ranked R1T higher than every other EV including getting the highest score in seven out of ten key ownership rating factors among premium battery electric vehicles. The survey asked vehicle owners to rate their vehicles based on 10 key factors including;
Availability of public charging stations

Accuracy of stated battery range

Driving enjoyment

Cost of Ownership

Battery range

Interior and exterior styling

Ease of charging at home

Service experience

Safety and technology

Vehicle quality and reliability
The study released on Tuesday 28 February 2022 has set the standard for benchmarking EV owner satisfaction. The study reviewed 2022 and 2023 model-year plug-in hybrid and battery-electric vehicles.
"Being named 'Best Ownership Experience' by J.D. Power recognizes Rivian for going beyond the vehicle, direct to the customer, to deliver the most enjoyable ownership experience in the industry," said Scaringe.
Other high-ranking EVs queue up behind Rivian R1T
Coming behind Rivian R1T on the EVX premium EV list were Tesla Model 3 and Model Y. They were followed by the Audi e-tron and Polestar 2 to complete the top five in the premium EV segment. 
The researchers J.D. Power was unable to rank other EVs due to the paucity of responses for accurate sample size in the different reviewing categories. Therefore, Mercedes-Benz EQS and Tesla Model S were omitted.
"As the number of electric vehicle models and segment representation snowballs, we're seeing signs of a changing competitive landscape," said Doug Betts, President of the Automotive Division at J.D. Power.
In the mass market list, Kia EV6 came behind the Mini Cooper Electric. Ford Mustang Mach-E, Hyundai Ioniq 5, and Volkswagen ID.4 completed the top 5 mass-market EV list. The premium segment had an average score of 756 while the mass-market segment had an average of 730.
The premium EV segment mostly edged out the mass-market segment in a number of areas, particularly the public charging experience. According to the survey, owners of premium EVs had a better public charging experience compared to owners of mass-market EVs. This was linked to the quality of the Tesla Supercharger network that caters to premium EVs.
"The Rivian R1T enters this year's study as the highest-ranked vehicle among all segments, reflecting how well the model has resonated with owners," Betts said. "The R1T ranks highest among premium battery electric vehicles in seven of the 10 factors that influence the overall ownership experience, including top scores in the most influential category—Vehicle Quality & Reliability, Cost of Ownership, and Driving Enjoyment."
Towing vehicles ranked better than non-towing vehicles
J.D. Power 2023 U.S. EVX Ownership Study measured EV owners' satisfaction in the mass-market and premium segment using a 1,000-point scale. The study ran from August to December 2022 and involved over 7,000 owners of 60 variants of the 2022/2023 model year of plug-in hybrid and battery electric vehicles.
One point that was evident from the survey was that owners of vehicles with towing capability were more satisfied than owners of vehicles without that ability. For example, Ford F-150 Lightning and Rivian R1T owners who use their vehicles to tow were happier than those who do not.
On average, vehicles with towing capability received an average of 779 points while vehicles without towing capability received an average of 753 points. Another critical point was the driving range. The farther a vehicle could go on a single charge, the happier the owners were.
Rivian celebrates 25,000 EVs milestone
Tim Fallon, Rivian's VP of Manufacturing shared the company's 2022 look back, Rivian's first full production year. Although 2022 was challenging for EV makers, it was also eventful for Rivian Automotive. According to a video shared by Fallon, Rivian produced 25,051 EVs. Out of that figure, 20,332 were delivered to customers.
Rivian's Normal, Illinois manufacturing plant runs two shifts and has hit a record 200 vehicles daily production. If the factory maintains that rate throughout the year, it would amount to about 70,000 vehicles annually. This should help to cut down the order backlog (which exceeded 100,000 pre-orders for R1T and R1S).
Rivian is also adding a night shift to further increase the production of its electric vehicles namely Rivian EDV vans, Rivian R1S SUV, and Rivian R1T pickup. The company is also making changes to all its models based on what it learned from initial production and parts supply constraints. The overall goal is to bring the company closer to financial profitability.
Rivian to lay off 6% of its workforce
Rivian Automotive earlier this year revealed that it will lay off 6% of its workforce as a way of conserving cash and staying afloat during a time of EV war. In an email sent to employees, Scaringe said the "core objective" will remain improving the company's operating efficiency. However, Scaringe noted that the job slash would not affect manufacturing jobs.
Rivian was able to raise close to $12 billion through an initial offering toward the end of 2021. Sadly, the shares of the California-based automaker lost close to 90% of their value which forced the company to rethink its expansion plans in relation to profitability.
As of the end of September 2022, Rivian had about $13.8 billion in cash after posting $5 billion in losses in the first three quarters of 2022. Rivian is expected to publish fourth-quarter and full-year results following the close of the U.S. market after 28 February.