Cruise Recalls 300 Autonomous Driving Vehicles
Autonomous Driving/AI
EV News
Cruise says the software update has fixed the issue that led to the March 23 collision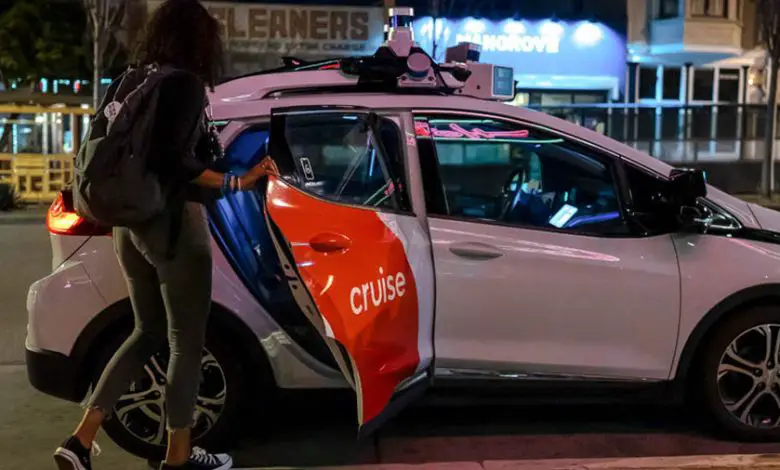 Cruise, a General Motors robotaxi unit, has announced a voluntary recall of 300 vehicles to update their automated driving software. The move was necessitated by the recent crash of one of their self-driving vehicles into the back of a San Francisco bus.
The collision which occurred on March 23 was blamed on a software error in a Cruise automated vehicle (AV) which resulted in inaccurately predicting the movement of an articulated San Francisco Transit Authority bus. Thankfully, the crash only resulted in moderate damage to the Cruise with no injuries reported.
According to the company's filing with the National Highway Traffic Safety Administration (NHTSA), the software update was made on March 25 to address concerns that the system may wrongly predict the movement of tractor-trailers, buses, and other articulated vehicles.
"Fender benders like this rarely happen to our AVs, but this incident was unique," said Cruise CEO Kyle Vogt. "We do not expect our vehicles to run into the back of a city bus under any conditions, so even a single incident like this was worthy of immediate and careful study."
In another filing with California, the company said the AV was driving on Haight Street when a bus halted ahead of it and the Cruise hit the rear bumper. Vogt claimed the Cruise braked to avoid the collision but it was already too late.
"The bus's behavior was reasonable and predictable. It pulled out into a lane of traffic from a bus stop and then came to a stop," Vogt explained. "Although our car did brake in response, it applied the brakes too late and rear-ended the bus at about 10 mph."
Vogt claimed that the bus obscured the AV's view as it pulled out in its front. The company chief said the crash is the first of its kind recorded in the company's AV fleet.
Cruise is optimistic that such an accident will not recur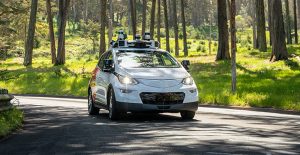 According to Cruise, the software update has fixed the issue that led to the March 23 collision. The company is also optimistic that there will not be a repeat of such. After a similar crash in June 2022, Cruise recalled 80 self-driving vehicles in San Francisco and updated their software. Two injuries were recorded in that crash.
However, NHTSA expressed concern about Cruise's updated software saying it could "incorrectly predict" the path of an oncoming vehicle.
In December of last year, the regulatory body launched an official probe into Cruise autonomous driving system after it received a report of incidents where Cruise AVs "may engage in inappropriately hard braking or become immobilized".
Cruise driverless taxis started operating in San Francisco in 2022, making it the first of its kind in a major city. Although the company has had several incidents with its AV, it plans to go ahead with the expansion of its operations to other major cities like Phoenix and Austin this year.
Dashcam footage shows AVs clogging San Francisco roads
The introduction of AV on San Francisco roads has been chaotic. In one incident on a rainy Sunday evening, the oncoming AV belonging to Waymo stopped in the middle of the road, making it impossible for the eastbound 54 Felton line bus to continue its journey.
Since September 2022, there has been a long list of similar incidents involving AVs. WIRED obtained several surveillance videos from trains and buses which show the extent of disruptions AVs have been doing on San Francisco roads since their introduction.
Notwithstanding the level of chaos already being experienced by San Francisco drivers because of driverless vehicles, Cruise and Waymo plans to add more robotaxis to San Francisco streets, cover more territories, and run all hours.
Both Cruise and Waymo have logged over a million driverless miles. The companies said they learn from every incident to make the driverless fleet safer and push them forward. It is up to California state regulators to approve the expansion of AVs. However, San Francisco officials continue to press the state to restrict AVs until most of the issues subside.
Although San Francisco officials said that they support new technology they also want AV operators to show progress in addressing failures like random stops in front of trains and buses.
"What we are seeing is a significant uptick in traffic and other kinds of chaos on our streets," said Jeffery Tumlin, director of transportation at San Francisco Municipal Transportation Agency (popularly called Muni). "We are very concerned that if autonomous vehicles are allowed limitless, driverless operations in San Francisco that the traffic impacts grow exponentially."
Driverless vehicles need to be smarter to fit in
In the incident where a Waymo driverless vehicle blocked a 54 bus, a human driver would have reversed to make way for the bus to pass because the 54 buses are not allowed to reverse without a supervisor. Instead, the Waymo Driver (the name the company calls its driverless technology) alerted a remote "fleet response specialist" to help.
Waymo spokesperson Sandy Karp explained that the remote fleet specialist provided guidance to the car that "was not ideal under the circumstances" making it challenging for the AV to resume driving. However, Karp did not explain why the fleet response specialist was unable to help.
"I can't move the bus," the driver expressed his frustration to one of the two riders on board. "The car is automatic driving. This one is not smart yet. Not smart. Not good."
Tumlin wants AV operators to prioritize responding to problems along key transit routes as well as the concern that crews will struggle to keep up if the AV fleet expands further. The delays occasioned by AV stops dampen public transport reliability perception and can push riders to explore other alternatives.
AV operators are testing driverless technologies in other major US transit cities like New York, Los Angeles, and Austin. 
Related
Waymo Introduces All-Electric Robotaxi Fleet