Arval Hits 21,000 Lightyear 2 Pre-orders, Signs Partnership With Sanofi
EV News
The Lightyear 2 is expected to retail for $44,000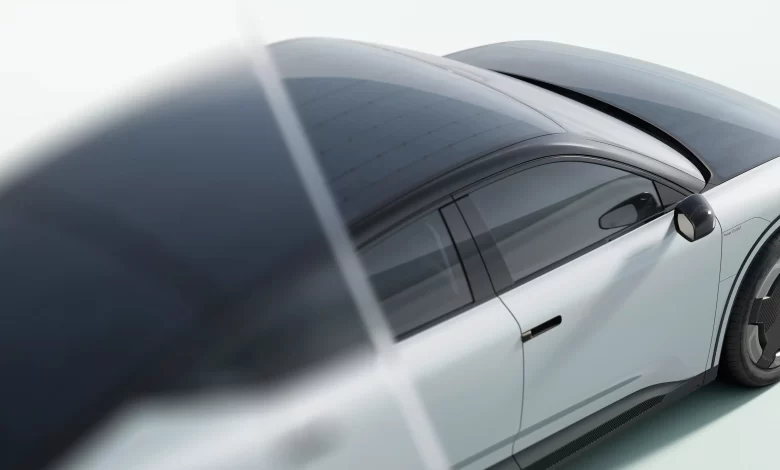 Arval, a vehicle leasing giant has reached an agreement with Lightyear for the pre-order of the Lightyear 2. Lightyear is a Dutch high-tech company that is famous for making solar-powered electric vehicles. The earlier version of the vehicle called Lightyear 0 is considered the first solar-powered EV in the world.
According to reliable sources, Arval has pre-ordered 10,000 units of the Lightyear 2. Arval is a European vehicle leasing company owned by BNP Paribas Group. With the recent pre-order from Arval, the Dutch company now has over 21,000 units of Lightyear 2 pending orders to fulfill. In terms of revenue, that is about €840 million ($918 million).
The news is coming just barely a week after Lightyear opened the waitlist for the Lightyear 2 for customers to get priority orders. Lightyear and Arval have a shared ambition toward sustainable mobility. The partnership is aimed at supporting Lightyear's entry into the European market.
"Lightyear's technology is environmentally friendly, affordable, and has proven technology, making it a great addition to our fleet," said the CEO of Arval Alain van Groenendael. "We have the ambition of leasing 700,000 EVs as part of our global fleet by 2025, and we look forward to welcoming 10,000 Lightyear 2 cars."
Groenendael also mentioned that Lightyear 2 will offer their customers an "optimal solution" to energy transition as well as help them to overcome the insufficient infrastructure challenge in Europe.
Lightyear has an ambitious plan to eliminate range anxiety and charging frequency which are the two biggest concerns of EV drivers. Founded in 2016, the company has grown rapidly and now has a workforce of over 600 people.
It unveiled its production-intent EV, the Lightyear 0 in June 2022. By November the company started limited production. A full reveal of the Lightyear 2 is expected in mid-2023.
Features that make Lightyear 2 attractive to fleet operators
Lightyear 2 is marketed as the solution to the yearning for clean and convenient mobility. The hood and the roof of the car are covered with solar panels which helps the car to double its range to over 498 miles (800 km) on a single charge. It also requires three times less charging compared to regular EVs.
"Apart from offering our solar EVs to individual consumers, as a leasing company, Arval is instrumental in making our technologies available to as many people as possible," said Lightyear CEO and co-founder, Lex Hoefsloot. "We appreciate their trust and being able to have their expertise and international footprint to roll out Lightyear 2."
What makes Lightyear 2 even more appealing is its price point. Despite all its features, it is still expected to retail below $44,000 (€40,000). Although the company manufactured the Lightyear 0 in limited quantity, they proved viable. Perhaps, that is why customers don't want to miss out on the second.
"Solar-powered EV is coming to the UK at a time when our customers have adopted about 30,000 EVs," said Lakshmi Moorthy, Arval UK Managing Director. "Its range-boosting technology and affordable price will further fast-track the shift to sustainable mobility for individuals and fleets alike."
Sanofi keys in on Arval's "Ignition salary sacrifice" to boost sustainability
Arval offers a non-regulated Salary Sacrifice product known as Arval Ignition. The product allows employees with employers that have a contract with Arval to drive new EVs by sacrificing a part of their salary. The sacrificed sum is taken pre-tax which allows the employee to save on income tax and National Insurance contributions.
UK-based global healthcare company Sanofi has keyed into Arval Ignition to encourage their employees to reduce their carbon footprint. The collaboration is in line with Sanofi's sustainability policy which has the goal of reaching zero emissions by 2030.
Through Arval Ignition, Sanofi's employees can choose from a vast range of EVs and directly make contributions to the company's decarbonization efforts. According to the Reading-based company, 131 of its employees out of the total 750 in the UK have chosen plug-in hybrids or all-electric vehicles under the new agreement while 49 others are on order.
The monthly payment made by the employees to Arval will cover all the costs associated with the leased vehicle including insurance, repairs, maintenance, and servicing. Usman Khan, Sanofi's CFO Chief said Arval Ignition makes it easier to choose the right car at the right price using its tools and notifies clients when there is an update on orders.
To encourage more of its employees to sign up for Aval Ignition, Sanofi offers £500 ($620) to field force employees for home charging installation. The company is also planning to increase the number of EV chargers at its headquarters to 34. There are currently 4 installed EV chargers there.
Sanofi and Arval have been collaborating for over a decade. However, the new agreement will boost Arval's "1 Electrified Vehicle = 1 Tree" scheme. Under the scheme, Arval will plant 1 tree for every car it leases in the UK.