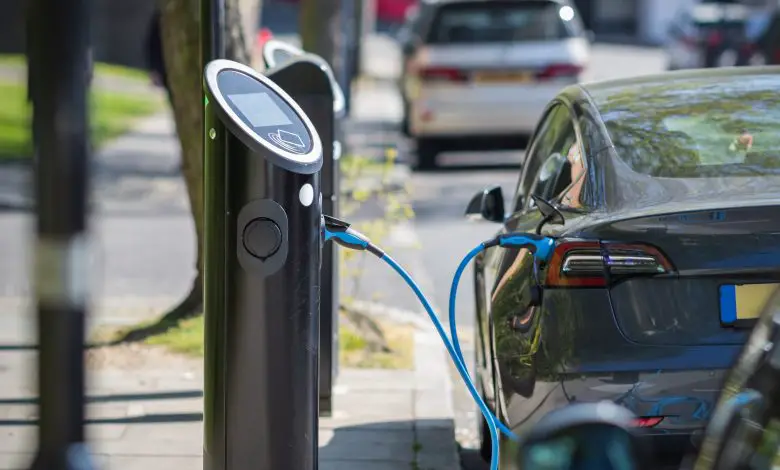 On Tuesday, January 17, 2023, the UK government unveiled the country's Smart Electric Vehicle Charging Action Plan in collaboration with energy regulator, Ofgem. The document hailed as a landmark plan said EV drivers can benefit from lower energy bills and cheaper commuting.
The UK government has laid down guidelines on how the country can leverage the potential of smart charging and make it the primary method of long-duration charging by 2025. 
Smart charging allows EV drivers to charge their vehicles when electricity is cleaner or cheaper and use the stored electricity in their EVs to power their homes or sell them back to the grid for profit.
According to estimates, drivers that use long-range electric vehicles can save up to £1,000 annually by using smart charging. To further enhance the plan, the UK government announced that it has earmarked £16 million from the Net Zero Innovation Portfolio (NZIP) for technologies that will harness smart charging.
Part of the funds will be used for building smart street lampposts that will give motorists access to smart charging on the move. Others are projects that will allow domestic appliances like EV charge points, heat pumps, and batteries, to be integrated into the smarter energy system.
Energy and Climate Minister, Graham Stuart said, "We want to make smart charging easier for EV drivers to access, whether it is charging on the driveway, at the workplace, or parked on the street. To achieve that, we need to build new network infrastructure using cutting-edge technologies".
The January 17 announcement builds on the previous step taken in July 2022 that mandated all new charge points sold to private owners to have smart functionality. The UK is also consulting on a new technical framework and policy that will enable the country to unlock the gains of domestic smart and flexible energy as well as enhance its cybersecurity.
Ofgem Director for Strategy and Decarbonization, Neil Kenward, said, "As energy regulators, we're assisting in building infrastructure to deliver Britain's net zero future at the lowest cost to customers. This latest innovative plan will help to maximize the benefits of smart charging."
The success of smart charging will depend on the level of awareness
While this is an ambitious project, the public need to be educated on the benefits of smart charging for them to key into the policy. That is why the government will improve the information available to the public about smart charging.
Also, the government will back the implementation of extensive customer service standards and make sure that private charge points are safe and utilize the most recent energy innovations. With the rollout of intelligent and smart charging, EV drivers will pay less for charging their vehicles.
Furthermore, Ofgem and the UK government will work together to dislodge any bottleneck currently in the way of the full development of a competitive and diverse smart charging market. The integrity of the system to accept an upturn of energy from EVs will also be checked.
V2X Innovation Program and IDSR Program fund recipients
The Vehicle to Everything (V2X) program and the Interoperable Demand-Side Response (IDSR) program are part of the government's Flexibility Innovation Program that aims to unlock large-scale electricity system flexibility by funding secure, smart, flexible, and accessible technologies to the tune of £65 million.
Consequently, the UK government has earmarked projects that will get funds for the development of various hardware that will support smart charging. For example, different projects will share £3.2 million in Phase 1 of the £12.6 million V2X Innovation Program for the production of prototype hardware, software, and business models that will exploit smart charging technology.
On the other hand, £12.8 million will be made available for projects saddled with the responsibility of producing and testing smart energy solutions that offer demand side response (DSR) to consumers. 
This will allow consumers to change their consumption patterns including increasing or decreasing energy consumption depending on availability, price, or emissions. The projects that received government funding from the two different programs include;
Ota2ski Energy Solutions led projects will get £229,000 for the development of smart street lamppost capable of charging EVs and returning power from the EV to the grid

EV Dot Energy Ltd-led V2X-Flex will get £220,000 to produce prototype models and a new business model that will lower entry roadblocks for home use of V2X bi-directional chargers

Agile Charging Ltd will get £165,000 for the BEVScanV2X project for the development of cost-effective technology that will monitor batteries and advise on how to maximize battery life and minimize degradation

Samsung Electronics UK's project called Energy Smart Heat Pump project in partnership with Passiv UK will get £510,000 for the production of a technology solution that provides demand side response (DSR)

Carbon Co-op will get £29,000 for their Open DSR for All project aimed at exploring the technical barriers, benefits, and the potential of having more domestic products that offer DSR

The largest share of the government fund will go to Landis & Gyr UK project called Smart-DSRFlex which demonstrates how DSR technology like smart meter systems can be used to manage a renewable-based electricity grid.
High charging cost behind slow EV adoption
A study by the RAC earlier in January found that EV drivers were charged more to top up long-range batteries compared to drivers of internal combustion engine vehicles. According to the RAC.
On average, the price of using rapid chargers on a pay-as-you-go basis has jumped by close to 26p per kilowatt hour (kWh) since May 2022. That price hit 70.3p per kWh in January 2023 due to the hike in the wholesale cost of electricity and gas.
EV drivers are switching to slower home chargers that cost about 50% less than public rapid chargers. However, that solution will not work for those taking a trip longer than their batteries can carry on a single charge. They have to rely on rapid and ultra-rapid public chargers along the way to complete their journeys.
The president of the Automobile Association (AA), Edmund King said, "more incentives are crucial to help drivers switch to electric. One in ten drivers says electricity cost is the reason they are reluctant to switch to an EV. Therefore, the introduction of smart charging with the possibility of selling to the grid for profit would be welcomed."
From 2030, the sale of new diesel and petrol vans and cars will be banned in the UK. That is enough time for the government to figure out smart charging and entice more drivers to make the switch to electric.