Saudi Arabia Launches Indigenous Electric Vehicle Brand
EV News
Ceer is a joint venture between Saudi Arabia's Public Investment Fund and Foxconn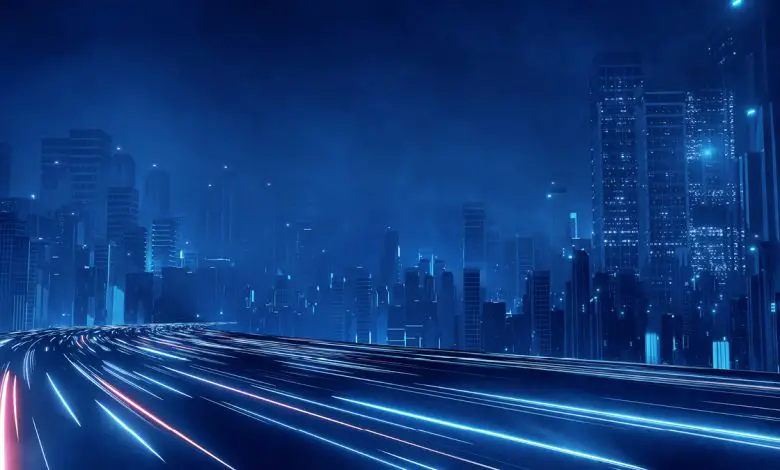 Saudi Arabia Launches Indigenous Electric Vehicle Brand With Taiwan-Based Firm
Saudi Arabia has joined the electric vehicle trend with the launch of the kingdom's indigenous carmaker brand, Ceer. During the announcement, Saudi Crown Prince Mohammad bin Salman said the brand will reposition the country's automotive manufacturing sector.
Ceer is a product of a joint venture between Saudi Arabia's Public Investment Fund (PIF) and Foxconn (formally known as Hon Hai Precision Industry Co.) and will cover all value chains of electric vehicle production starting from design to manufacture and sale.
According to a report on Thursday 3 November 2022 from the state news agency SPA, the launch is in line with the PIF's strategy to unlock the potential of promising sectors in a quest to diversify the economy from oil and help the kingdom achieve its Vision 2030 objectives.
However, Ceer will also play a role in helping the kingdom to reduce its carbon emission and drive sustainability to curb climate change impact. Foxconn which is the biggest assembler of Apple Inc. iPhones will oversee the electronics in Ceer brands including "connectivity, infotainment, and autonomous driving technologies."
Ceer is expected to produce various types of electric vehicles including sports utility vehicles (SUVs) and sedans that will appeal to consumers in the MENA region. The company has already set the ambitious goal of delivering the first set of cars in 2025.
"Saudi Arabia is not only creating a new car brand," said Prince Mohammad, "we are building a new ecosystem that will attract local and international investments, strengthens the private sector, create employment opportunities for local talent, and contributes to the kingdom's GDP over the next 10 years."
Saudi Arabia's quest to break away from an oil-dependent economy
Prince Mohammed charged PIF with diversifying the kingdom's economy by creating new sectors that are not linked to the oil industry. Prior to the creation of Ceer, PIF invested in EV automaker, Lucid Group Inc. to build a facility in Saudi Arabia.
Following the investment, Lucid has laid down plans to assemble its luxury sedan pre-manufactured in its Arizona facility in Saudi Arabia. However, the long-term goal is to completely produce the entire vehicle in Saudi Arabia.
Ceer is aiming at attracting more than $150 million in foreign direct investment and creating 30,000 direct and indirect jobs. PIF is hoping that Lucid would attract other firms to form a domestic supply chain. Although it is not clear if Foxconn plans to invest its own capital in the joint venture, the partnership is clearly a ploy by the kingdom to attract more foreign companies to work in the country.
Ceer will license BMW's component technology for use in the development of its brand of vehicles. It is projected that by 2034, Ceer should directly contribute $8 billion to Saudi Arabia's GDP.
Reacting to the news, Young Liu, the Chairman of Hon Hai Technology Group said, "Foxconn is thrilled with PIF partnership in the creation of a new automotive company that will design and manufacture electric vehicles in and for Saudi Arabia. We will create a range of iconic electric vehicles with Ceer leveraging Foxconn's technological expertise. The goal is to make electric vehicles mainstream and Ceer is going to achieve that in Saudi Arabia and beyond."
Saudi Arabia's deal with Foxconn is mutually beneficial
Saudi Arabia's low foreign investment in recent years has been blamed on archaic bureaucracy, retroactive tax bills, and delayed payments from government contractors. Efforts by Prince Mohammad to restructure the economy have not been enough to improve investor confidence.
The timing of Saudi Arabia's increased economic diversification could not have come at a better time. Due to the ongoing war between Russia and Ukraine, oil prices have soared. High oil prices have been particularly favorable to Saudi Arabia.
In October, the Saudi government revealed national strategies offering massive incentives to companies in a bid to lure investments worth billions of dollars from supply-chain and industrial sectors. However, Foxconn has also been looking for ways to branch out its manufacturing sites due to the increasing tension between the United States and China which makes the company vulnerable.
Therefore, Foxconn has been in talks with the Saudi government since 2021 on the possibility of jointly building a $9 billion multipurpose facility where it would make EV components, microchips, and other electronic displays.
While the deal with Foxconn has the potential of attracting other investors in the country, Foxconn will be glad to have another facility where it would continue production if China should ever decide to invade Taiwan.