Renault Unveils New Plan To Improve Profitability
EV News
Set To List Electric Vehicle Unit On Stock Market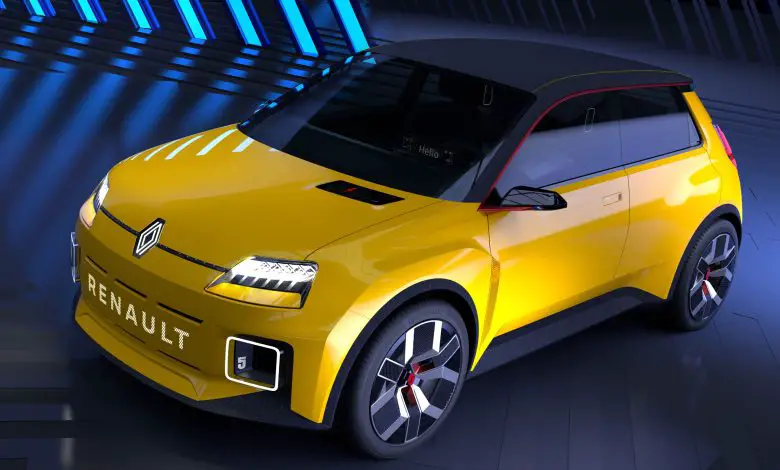 On Tuesday 8 November 2022, French car manufacturer, Renault, announced that it was carrying out a major shuffle of its operations. The company revealed that it will split its operations into two units namely the electric vehicle unit and an internal combustion engine unit.
Renault will hold a 50% stake in the ICE unit while the other 50% will be held by Geely, a Chinese automaker. It is estimated that the proposed plan will employ 19,000 people across South America, Europe, and Asia. In France alone, this revamp is expected to employ 10,000 staff who would be involved in the production of 4L and R5 electric vehicles in the north of France.
On the other hand, the company is preparing its EV and software unit, Ampere, for an initial public offer on Euronext Paris in the third quarter of 2023—at the earliest. However, Renault plans to retain the majority share in Ampere with the help of "possible tactical cornerstone investors."
Due to the increasing awareness of climate change, the electric vehicle market is expected to experience a surge in demand and put pressure on automakers to produce products that churn out fewer pollutants into the environment.
However, it is not only consumer worry about climate change that is pushing automakers to explore the EV line. More automakers are working to beat the European Union's 2035 ban on the sale of new diesel-powered vehicles on the continent.
Renault also revealed that it would combine its research and development, manufacturing, and technological activities used in the development of its ICE and hybrid vehicles with Geely to form a new entity that will be known as "Horse".
Renault is also trying to overhaul its cooperation with Japanese automaker Nissan Motor Co. According to reports, Renault is trying to convince its Japanese partner to invest in its EV unit. 
There are indications that Nissan has already shown interest in such an investment. However, Nissan's greatest concern remains the handling of intellectual property including powertrain and battery technology.
"We are building independent businesses that are more geared towards more profitable activities," Renault CEO Luca de Meo informed investors. "The activities which are all built around an indigenous set of technologies are open to external investments."
While many analysts say the deal is tilted more in favor of Renault, it aligns with Geely's growing pattern of investments to expand its operations outside China. Geely owns Sweden's Volvo Cars and has bought a stake in Mercedes-Benz. Consequent to the announcement, Volvo Cars will divert 33% of its stake in the Aurobay joint venture into Geely.
Traditional automakers are facing a stiff challenge from new EV manufacturers
It took most traditional automakers the ban announcement by European governments to think of creating an EV line. However, newer players in the field like Chinese BYD and Elon Musk's Tesla started experimenting and specializing in electric vehicles many years ago. Thus, this allowed them to capture a larger chunk of the market leaving traditional automakers scampering to catch up.
It will still take most traditional automakers a few years and large investments to accelerate their ICE to electric transformation. For example, a plan presented by Renault in 2020 shows that they are still a long shot away from completing their transformation to electric vehicles.
As the sale of traditional gasoline-powered vehicles continues to slump, more traditional automakers are making announcements on their EV plans. Earlier in 2022, Ford, a United States automaker giant announced that it was creating the 'Ford Model E'.
Trade unions have been reacting to Renault's activity revamp following waves of job losses. Nevertheless, a lot of investors showed interest in Renault's revamped activities. After the company made the announcement on Monday, the group's stock rose sharply by 3.77% on the Paris stock market.
Renault and Geely are optimistic that their new joint venture will supply hybrid powertrains and ICEs to Nissan as well as Renault's junior partner, Mitsubishi Motor. Once it becomes operational, it is estimated that the joint venture should have an annual capacity of 5 million hybrid systems and engines.