Pony.ai And Baidu Leapfrog Autonomous Driving, Get Approval To Test L4 Vehicles In Beijing
EV News
Baidu plans to add 200 more robotaxis to its fleet in 2023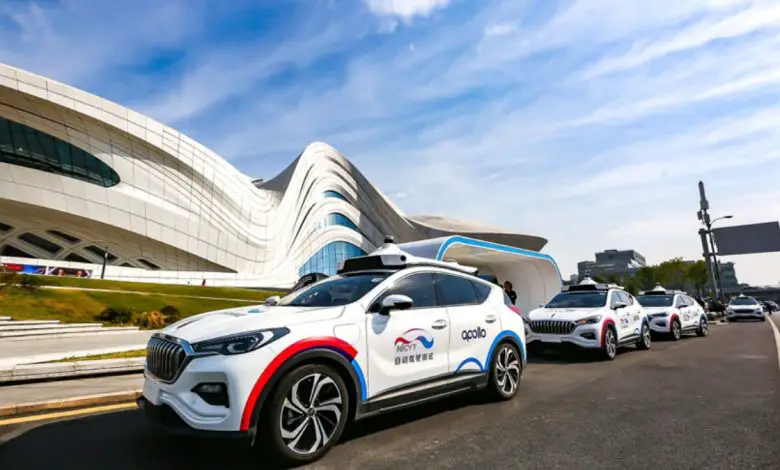 Many big electric vehicle makers including Tesla continue to struggle with the deployment of autonomous driving systems. Tesla is facing a criminal investigation in the United States for claiming its EVs could drive themselves.
Three years after Elon Musk made a bold claim that the company was on track to deliver a fully autonomous driving vehicle, Tesla's "Full Self Driving" system still needs a human behind the wheel who will be on alert to take control when the need arises.
However, two startups, Baidu and Pony.ai, seem to have it all figured out. The autonomous driving technology companies announced on Friday, December 30, 2022 that they have received a full driverless autonomous vehicle road test permit from the Beijing Intelligent Connected Vehicle Policy Pilot Zone.
Consequent to the announcement, Toyota Motor Corp-backed Pony.ai will deploy 10 autonomous driving robotaxis across a 7.7 square miles area in the pilot zone located in Yizhuang, Beijing. The driverless robotaxis will be tested in challenging urban traffic scenarios to determine if they are ready for open-world situations.
This announcement means Pony.ai and Baidu are the only two autonomous vehicle companies that received full approval in the first group. Like Pony.ai, Baidu will begin testing 10 autonomous driving vehicles in the Beijing government-developed technology park. The test lays the foundation for future driverless applications as well as commercial operations.
Pony.ai scales through regulatory requirements
Prior to receiving the full driverless permit in Beijing, Pony.ai got the permit to test fully driverless vehicles in Guangzhou in April 2022. This makes it the only autonomous vehicle that has been issued a taxi license in China. Back in October 2021, the pilot zone opened roads for testing autonomous driving vehicles. Also, the term 'autonomous' was split into 3 stages.
In the first stage, the vehicle has no driver but still needs a safety operator in the passenger seat

The second stage requires no passenger in the front row but a safety operator is needed in the back row

The third or fully driverless stage is where no operator is required
To qualify for the third stage, autonomous vehicles need to meet stringent operational and technical requirements including disengagement rate and test mileage. All 10 test vehicles from Pony.ai scaled through the tests without safety concerns.
Pony.ai has announced that it will be partnering with SAIC AI Lab, a division of SAIC Motor (Shanghai Automotive Industry Corporation), the largest automaker in China, to jointly advance and explore autonomous driving technology.
Working with SAIC AI Lab, Pony.ai launched a concept vehicle that is based on the SAIC Marvel R model. Subsequently, they will produce a fleet of self-driving vehicles that will come equipped with the L4 driverless solutions developed by Pony.ai.
Baidu's lofty ambition of becoming the biggest global robotaxi provider
Since August 2022, Baidu has been offering autonomous ride-hailing services in Wuhan and Chongqing where they have licenses to operate over hundreds of square kilometers. The startup plans to keep expanding its operational area in 2023 as it moves toward creating the largest driverless robotaxis fleet.
The company plans to add 200 more robotaxis to its fleet in 2023. Prior to foraging into driverless robotaxis about 5 years ago, most of the company's revenue came from its internet search engine. Robotaxi was born from a move to diversify its operations.
In 2021, Baidu introduced a fee for its robotaxi service, Apollo Go. The company predicts that in the future robotaxi ride will be 50% cheaper than those with drivers behind the wheel. By the end of the third quarter of 2022, Baidu disclosed that Apollo Go had completed 1.4 million driverless rides in Wuhan and Chongqing.
Companies promoting autonomous driving in the U.S. are watching their backs
Tesla is far from being the only company that is having a hard time with authorities in the United States due to its autonomous driving claim. General Motors Co robotaxi unit called Cruise had plans to add thousands of autonomous driving vehicles to its fleet in 2023 as well as to expand its services in San Francisco and other cities across the country.
However, the U.S. auto safety regulators opened a safety investigation in November 2020 into Cruise's autonomous driving system after vehicles became immobilized or braked inappropriately. This may hamper the earlier plan set for Cruise by GM.
Volkswagen and Ford Motor Co had to shut down Argo AI, their shared self-driving startup, after coming to a conclusion that the mass deployment of a commercial autonomous drive system would gulp more money and time than the companies anticipated when the joint venture was formed in 2019.
In March 2022, an informal inquiry by the National Highway Traffic Safety resolved that a defect in a version of Pony.ai's autonomous driving software was to be blamed for the crash of a test vehicle into a traffic median in California. Pony.ai agreed to repair the defect.
Pony.ai is eyeing major disruption in logistics with autonomous driving trucks
The rising demand for faster deliveries as well as the occasional shortage of truck drivers is fueling the efforts for more road tests and mass-production of autonomous heavy-duty commercial vehicles. Pony.ai has been working hard in this regard.
In November 2022, Pony.ai announced a strategic alliance with two partners namely Sany Group, a machinery manufacturer and Sinotrans Ltd, a Chinese logistics company. The trio will work together on promoting high-level autonomous driving, smart logistics, and mass production of high-end smart heavy trucks.
The production of the first batch of 30 smart heavy-duty trucks from the joint venture formed by the three companies commenced in November and was delivered to Cyantron, the product of the joint venture between Pony.ai and Sinotrans. In the next three years, Cyantron plans to acquire additional 500 autonomous-driving heavy-duty trucks.
The vice president of Pony.ai and head of the company's truck division, Li Hengyu said that autonomous driving in the logistics sector had huge development potential. The company hopes that autonomous driving trucks will improve logistics efficiency as well as make up for driver shortages in the sector.