Geely Unveils High-End Electric Vehicles, Makes Exciting Announcements
EV News
Geely recently announced the launch of the world's first 100,000-ton low-carbon green methanol plant.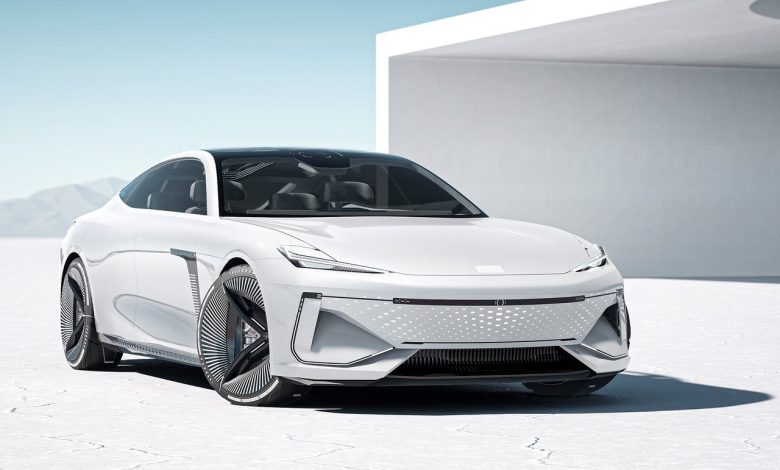 Chinese automaker, Geely Auto announced the launch of high-end electrified products on February 23, 2023, a move that is geared towards maintaining its competitiveness in the neighborhood electric vehicle market.
Geely revealed its intention to launch seven electric and plug-in hybrid models in the next two years under the new Galaxy series. Three of them are expected to go into production before the end of 2023. In terms of ranking, vehicles in the Galaxy series will be lower than the Zeekr, a premium brand from Geely Holding Group, the parent company of Geely Auto.
Apart from the new vehicle announcement, the company also showcased advanced electrified technologies like hybrid powertrains, a battery safety system, and Galaxy N-OS, a smart vehicle operating system.
The new operating system was built in line with the Smart Geely 2025 strategy. Under the new strategy, Geely will focus heavily on operating systems, self-development chips, satellite networks, and intelligent cloud computing to ensure the brand remains relevant in the future.
Leveraging the support of Geely Holding Group, Galaxy vehicles will feature high-precision maps and positioning that will aid its intelligent driving functionality. According to the Geely Holding Group, the goal is to have a network of 72 satellites that will provide global coverage for Galaxy models.
In 2022, Geely Auto sold 1.43 million vehicles which was an 8% rise year-on-year. NEV sales make up about 300,000 units of the entire sales. The automaker is targeting the sale of 1.65 million units in 2023.
The first model in the Galaxy lineup is the L7
In the Thursday announcement, Geely revealed that the first model that will be produced in the new Galaxy electric series is the L7. The compact SUV is expected to directly compete with BYD's Song Plus model which is nearly identical in size, price, and driving range.
Geely plans to release one to seven models of the electrified, software-focused Galaxy lineup by 2025. The target is medium- to high-end buyers. According to Gan Jiayue, the Chief Executive of Geely Automobile Group, the lineup will include four plug-in hybrid EVs (PHEVs) and three all-electric vehicles.
Some details of the upcoming L7 were revealed including its size, weight, and range. In terms of size, it will have a length of 4.7 meters and a wheelbase length of 2,85 millimeters. On a full tank and full charge, the plug-in hybrid will travel 851 miles (1,370 kilometers). This is a tad farther than BYD Song Plus' 786 miles (1,200 km) range.
The L7 will feature an operating system developed by Ecarx, an auto chip software maker with backing from Geely's founder, Li Shufu. The operating system makes use of the 7nm cockpit chip 8155. With the setup, passengers can play triple-A games even when the car is in motion.
On February 20, 2023, Geely said it will roll out a new EV portfolio that will incorporate Baidu's ChatGPT-like chatbot. This will make it the latest Chinese automaker to include artificial intelligence technology in its vehicles. The goal is to enhance the interaction between drivers and vehicle systems. It is unclear if this feature will be in the L7. 
Geely begins delivery of first domestically made electric pickups
Meanwhile, Zhejiang Geely Holding Group Co. said it has delivered its first full electric pickup model called the RD6. What is unique about the RD6 is that it is the first domestically built-electric pickup sold in China. The truck is marketed under the Radar brand. It has a starting price of $25,988 (178,800 yuan).
The RD6 was developed under the Sustainable Experience Architecture. It measures 5.26 m in length, 1.69 m in width, and 1.9 m high, with a wheelbase of 1.83 m. the bed is 1.53 m long. The pickup is available in three trims based on battery pack options; 100kW (393 miles range), 86kW (342 miles range), and 63kW (249 miles range).
Apart from the battery pack, they come with rear-wheel drive powered by a 200kW electric motor which generated 384Nm of torque. The maximum payload of the pickup truck is 948 pounds and it has the power to tow up to 2.5 tons.
To make it easier for customers to access the pickup trucks, Geely has opened 52 stores and 24 experience centers in over 50 cities in China. Without giving details of their export plans, the company said exports of the pickup trucks will start sometime this year.
Geely launches methanol plant that will power its methanol vehicles
Scientists have maintained that EVs are not the silver bullet toward a green future. According to researchers, a carbon-neutral transport future will include other options apart from electrification. Geely recently announced the launch of the world's first 100,000-ton low-carbon green methanol plant.
The plant was launched in partnership with Henan Shuncheng Group in Anyang City, Henan. Many consider the plant a game-changer in the field of renewable energy and it will contribute significantly to China's ambitious goal of becoming carbon neutral.
Methanol is an oxygenated, low-carbon renewable fuel with high combustion efficiency. It is projected as a suitable alternative to traditional diesel and gasoline fuels. Since it is liquid at room temperature, transportation, storage, and usage are more convenient and safer compared to other clean energy forms.
Renewable methanol is made using low carbon emissions from renewable resources at scale. At the moment, China is the largest producer and consumer of methanol in the world. Geely believes that the country can cut up to 80 million tons of oil imports and prevent the emission of 132 million tons of carbon dioxide if one-third of the vehicles in the country use green methanol fuel.
One of the unique features of the Anyang City plant is that it makes use of carbon dioxide and hydrogen to synthesize 110,000 tons of methanol annually. The environmental effect is comparable to planting 106 square kilometers of forest area.
Anyang City's methanol plant makes use of an emissions-to-liquids (ETL) technology acquired from Iceland's Carbon Recycling International (CRI). Carbon dioxide is converted to methanol in the ETL process, thereby lowering carbon footprint and greenhouse gas emissions.
Also, the plant can recover carbon dioxide from the industrial gas exhaust in a process called carbon dioxide capture and purification. The methanol plant is a milestone in renewable energy development.