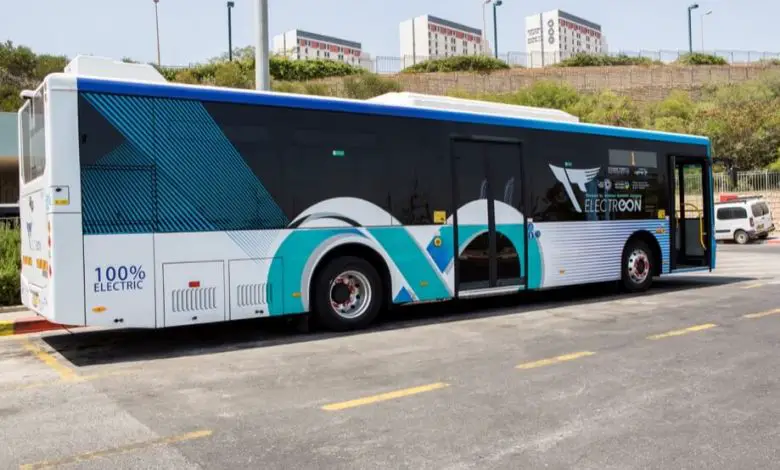 Range anxiety remains one of the biggest challenges that electric vehicle drivers have to deal with. However, that will soon be a thing of the past as Detroit, Michigan transportation officials are planning to embed technology in road pavements that will charge electric vehicles as they drive over the roads.
The project which is expected to happen within the next two years will be the first test of inductive charging in the United States on public roadways said the Michigan Department of Transportation.
Confirming this development, a senior project manager at the agency, Michele Mueller said, "We are the auto capital and will continue to advance technology progressions".
In the coming years, officials are planning to test the same technology on public roads in Utah, Pennsylvania, Indiana, and Florida.
"This will solve one of the biggest problems we have today about achieving zero emissions," said Tallis Blalack, the managing director of Utah State University-based ASPIRE engineering research that prioritizes EV infrastructure. "If done rightly, we will achieve cheaper transportation for everyone"
How the inductive charging technology would work
The concept of wirelessly charging batteries is not new. It is widely used in wireless chargers for smartphones and earbuds. To implement this technology on roadways, coils will be embedded in road pavements. As EVs drive over the coils, they will transfer magnetic energy to a receiver mounted under EVs to wirelessly charge the EV's battery.
If this technology comes to fruition, it will have a lot of positive effects on EV drivers including increasing the range that EVs can drive. Also, it will cut down the length of idle time that EV drivers have to spend in charging stations.
The technology will likely promote EV adoption among freight truck drivers. It will make it possible for freight trucks to use cheaper and smaller batteries. When the technology becomes available on U.S. roads, EV drivers will still have the power to choose if they want to use it or not.
Using a phone app, EV drivers can choose if they want to accept the wireless charge from the coils on the road. Drivers that choose to accept the wireless charge will pay for kilowatts in a similar manner as they would in a charging station. However, during the test stage, the system will be free to use for all drivers.
Freight trucks pose the biggest challenge to achieving net zero emissions
According to Blalack, the biggest challenge to achieving national zero emissions is freight trucks. For net zero emissions to become a reality, at least 70% of freight has to be transported through other means that are not diesel-powered trucks.
One way to go about that would be electrifying freight trucks, but that will come at a huge cost. At the current cost of EV batteries, it would cost at least $150,000 to swap ICE for batteries in a freight truck. Also, that size of the battery would weigh about 20,000 pounds which is already a quarter of a freight truck's payload. Fast-charging batteries that large will require the use of megawatt chargers.
However, with the use of inductive charging, the need for large batteries will be eliminated since the trucks can continually recharge while on the road. Thus, smaller batteries can be used which will require less material to make and cut down the price to about $15,000.
Induction charging may be a long shot from reality
While some states have experimented with in-road wireless charging, the tests have been mostly at private facilities or on experimental tracks and never on public roads. According to Blalack, the deployment of induction charging technology on interstate highways will need a $30 billion annual investment in some regions to become a reality by 2035.
"That amount of money feels like a lot, but it is nothing compared to spending trillions of dollars to purchase batteries for long-range vehicles," Blalack said. "It is far cheaper for the United States to invest in infrastructure than build trucks with long-range batteries."
Although a federal Bipartisan Infrastructure Law enacted in 2021 made provision for the disbursement of $5 billion among every state in the country as well as Puerto Rico and the District of Columbia for the provision of EV charging stations every 50 miles along federal highways, induction charging test on the road is out of the scope.
Therefore, states have no option but to finance the test project out of their pockets or partner with companies that offer the technology to bring down costs. Michigan took the option of partnering with an Israeli company, Electreon, for the development of the wireless infrastructure.
The plan is to start testing it on a quarter-mile stretch close to the renewed Michigan Central Station by the fall of 2023. The location of the pilot test is also where Ford Motor Co. has earmarked for its mobility innovation district southwest of downtown. Officials will equip an electric shuttle with a wireless receiver during the test.
By 2024, officials hope to install the technology on a three-quarter mile length of a busy public street close to downtown. During this time, an electric bus belonging to the Detroit Department of Transportation will be fitted with the receiver as well as certain delivery vehicles.
The total cost of the project is $6 million but Michigan is committing $1.9 million while the rest will be handled by Electreon, according to Mueller. The main goals of the project are to reduce "range anxiety" often felt by EV drivers, reduce the pressure on the electric grid, and see how wireless charging will benefit commercial vehicles, passenger cars, and public transit.
"When static and inductive charging becomes publicly available, there will no longer be peaks on the power grid because everyone wants to charge their vehicle at the same time," Mueller said. "This will lead to steady demand all day long."