BMW Unveils i Vision Dee Chameleon Electric Vehicle Concept
EV News
The i Vision Dee makes use of Amazon voice-recognition technology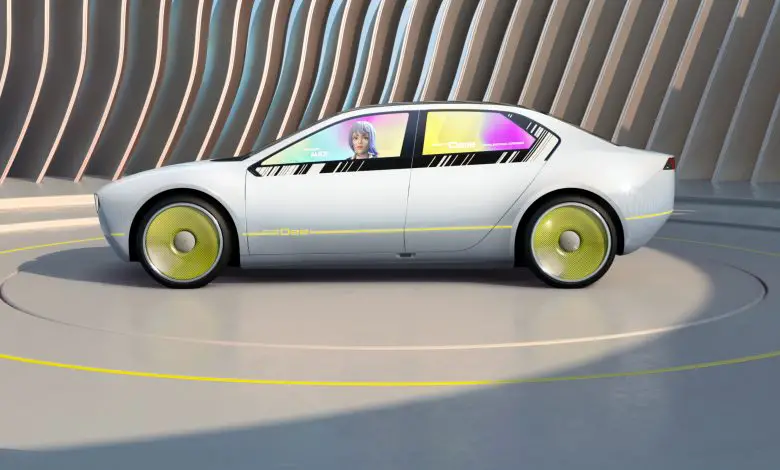 The Consumer Electronics Show (CES) 2023 has seen some of the most futuristic revelations. From the Asus Glasses-free 3D display to Lenovo's dual-screen laptop, and an oven from Samsung that could detect when food is burning, the show has lived up to expectations so far.
However, what got automobile enthusiasts talking was BMW's i Vision Dee. The electric vehicle concept uses 240 individually-controlled E-Ink outer skin paintwork to chameleon the car into 32 colors (including red, white, yellow, pink, and purple) and display patterns in an instant.
The company says the i Vision Dee will be available as soon as 2025 as part of BMW's broader software-led vehicle platform launch.
Dee is an acronym for Digital Emotional Experience. Appearing on stage during the opening Keynote for CES 2023 was enthusiastic Oliver Zipse, the chairman of the Board of Management of BMW. He said the company "tore down the boundaries [with a product] that embodies the next level of human and machine interaction."
Former California governor and veteran actor Arnold Schwarzenegger also made an appearance on stage. "When BMW told me about their new vision for i Vision Dee, I loved it…A machine that actually cares?" Schwarzenegger quipped. "From cloning to artificial intelligence to traveling to Mars, my movie career covered it all. In most of my movies, machines were the enemy. Today, we have found ways to use technology as an ally."
How the i Vision Dee E-Ink color changing works
The body of Dee is split into 'microcapsules'—basically spherical particles with a diameter that is comparable to the thickness of a human hair. These microcapsules contain color pigments that can be stimulated by an electric field to display varying colors depending on the chosen setting.
Following electric stimulation, color pigments collect at the surface of each microcapsule, giving the body of the car the desired shade. MailOnline reached out to BMW to explain the motive for the color-changing car.
A spokesperson of the company responded; "At BMW, we are always trying to push the envelope, which means exploring all aspects of innovative materials."
Dee set to rival Apple's future electric vehicle
Soon after the unveiling of i Vision Dee, Bloomberg explained that the BMW concept seems to be a rival to Apple's future EV. The financial magazine also explained that the i Vision Dee could offer some of the features that we would likely expect from the Apple car when it is finally unveiled.
The i Vision Dee makes use of certain Amazon voice-recognition technology. It also features dimmable windows—a feature designed for when the car is not driven. However, one of its most iconic features is allowing drivers to choose from five different levels of information to display using a dashboard located "Mixed Reality Slider".
Some of the data the driver can choose to have are social media notifications, virtual worlds, communications, driving info, and augmented reality directional cues. The Mixed Reality Slider stretches the entire length of the smart glass windshield, an update to BMW's Head-Up Display (HUD).
According to the company, i Vision Dee saw a deliberate replacement of analog features with digital features. A year earlier at CES 2022, the company unveiled the BMW iX Flow which was also capable of changing colors between black and white using BMW's E-Ink technology. Dee is an evolution of that technology by allowing more color transitions.
"Dee is a glimpse of how a car is a companion that will both move your body and add new facets to your life," said Zipse. "It makes mobility more joyful and easier and gives you more freedom. The future of the BMW Group is to create a digital and emotional experience with your car as an ultimate companion."
While BMW has offered over-the-air (OTA) software updates since 2019, it announced a new era where the company will pay more attention to seamless digital integration, guiding developers, as well as more emphasis on data protection.
Another fascinating feature that Dee presents is the embedding of digital elements in the i Vision Dee headlights and Kidney grille. This allows the car to make some sort of facial expressions as well as express mood. The EV can also project the driver's avatar on the side window—if that tickles your fancy.
CES has become a playground for manufacturers to showcase techs that may never go into production. Although BMW said the i Vision Dee will be available to the public as early as 2025, it is unlikely that it will have identical features as the concept showcased at CES 2023.