Apple Delays EV Release By A Year, Makes Huge Announcement
EV News
The company's project Titan has been delayed several times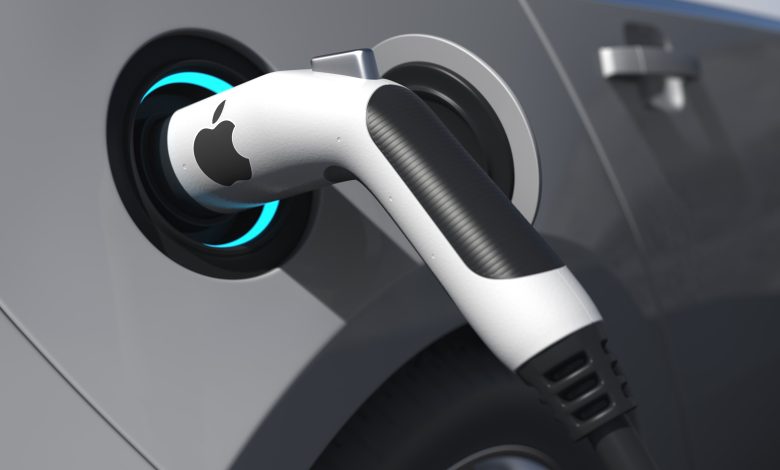 The approval of an Apple car project by CEO Tim Cook happened in 2014. It was also reported that Apple hired a transmission engineer and former CEO and president of Mercedes-Benz research and development to fast-track that project. As of 2021, Cook mentioned in an interview that the company's focus was on autonomy and AI—that is, a car without a steering wheel and pedal.
According to reports, the goal of the company is to create an autonomous EV that will allow the driver to watch videos or play games on the highway. However, the car will ask the driver to take control in adverse weather or when the car approaches city streets. In 2021, a Bloomberg report said Apple was working towards launching the EV in early 2025.
On 6 December 2022, Apple made a massive announcement that some fans saw as disappointing. The company pushed back its launch date by a year to 2026. Also, instead of a fully automated self-driving car, the company will deliver a more traditional car with a steering wheel and pedals. The car will only support full self-driving on highways.
What this means is that Apple has downgraded the Titan from a level 5 autonomous car to a level 4. A level 5 autonomous car has no steering wheel and pedals, so the driver becomes a passenger too. On the other hand, a level 4 self-driving car comes with a steering wheel and can only self-drive on mapped roads.
Explaining the concept, Mark Gurman of Bloomberg said, "Apple has scaled back from a level 5 to a level 4 car. The original approach that Apple has been working on for the past couple of years was a fully autonomous car with no steering wheel and no pedals. So, you can get full autonomous driving only in certain areas, essentially freeways and highways for a start."
Apple's Electric Car, codenamed Project Titan, has experienced a series of delays in the past years. According to a Bloomberg report, the latest announcement was not only disappointing but also led to a dip in Apple's shares by 2.4%.  
Reasons for the delay in the launch of Apple's Titan
Transitioning from a smartphone manufacturer to an EV maker is not a small feat. A lot would naturally go into the project. However, Apple's Titan delay has been blamed on several factors, particularly the shift from the initial level 5 design to a level 4 autonomous driving design. This transition requires the remodeling of the entire interior and a lot of the underlying mechanics as well as the software of the vehicle.
According to Gurman, another reason for the delay is that "they need a partner to develop the skateboard. That is, the base of the car, the steering and wheel system, the part that connects to the steering wheel, underlying electronics, parts of the drivetrain, and of course, the battery."
Drivetrains and batteries are key components of an EV. At the moment, Apple doesn't make any of those components and will have to depend on a third party to supply them for the Titan. Finding the right partner will likely take time.
Apple is stepping into a competitive EV market
With the announcement of a less ambitious car, analysts are already skeptical about the success of the smartphone giant in the EV space. Apple will be in competition with Volkswagen and Tesla in the United States and BYD if they target the global market. At the moment, Tesla continues to dominate the EV market.
Initially, Apple was looking at an EV that would cost upward of $120,000. At the moment, the company is looking at a car that will be priced in the region of $100,000 per unit which will put it in the low-end region of the Tesla Model S.
The first problem with that price is that the Titan will probably not be eligible for the U.S. tax credit. Also, at that price, it will only be available to a limited number of buyers—and compete for attention among other established brands like Tesla and Lucid Motors.
Since Apple is doing away with the fully-autonomous driving option, it would have to come up with another incentive that will justify the price and sway buyers to choose the Titan over other established brands. Without a standout feature like a level 5 autonomous driving system, there is no guarantee that the smartphone giant will succeed.
Timeline of major events in Apple's EV development
Since Apple announced the development of the Titan, there has been a major announcement virtually every year that followed. Perhaps, it was the company's way of showing its seriousness about moving into the EV space. Below is a timeline of major announcements since the announcement of the Titan project.
2015: The New York Times reported Apple's Baja project that saw Torc Robotics retrofit 2 Lexus sports utility vehicles with sensors.
2016: Apple filed a patent for a system that will explain autonomous vehicles to passengers. In the same year, there was a Reuters report that Apple was consulting charging stations on their fundamental technology.
2017: Apple obtained permission from California state to test autonomous driving vehicles.
2018: The company registered 27 autonomous driving vehicles with California's DMV.
2019: Apple purchased Drive.ai, a tech company that uses AI to produce autonomous driving systems in vehicles.
2020: There was a rumor that the car would debut in 2021 and scale production in Q3 of 2021 in collaboration with a Taiwan supplier.
2021: Reports emerged that Apple has contacted Korean partners and Toyota for the production of Apple car in 2024. Gurman also reported that Apple was going to announce the coming of their self-driving car in 2025 and that the company was working with 69 Lexus SUVs to test its self-driving sensors.
2022: Apple employed 10 more drivers for its self-driving vehicle program and brought in a former Lamborghini executive as the EV's lead designer.
However, an analyst Ming-Chi Kuo reported that the Apple Car project team has been temporarily dissolved and that the company will need massive reorganization to start mass production in 2025. Kuo later hinted that Apple may assemble a new team before 2023.
While a fully autonomous driving car is possible, Gurman said it may take 20 to 30 years or even a lifetime before they will become available for everyday use. When the company figures a way around the technological limitation, it will still have to deal with regulatory bottlenecks—which often take years to resolve.